Interval training is the ultimate fitness mashup, blending the speeds of both the tortoise and the hare. The benefits of this workout — pushing your pace, then slowing down to recover just so you can push your pace again — will certainly motivate you to play with your speed. If you haven't already added them to your cardio workouts, here are seven benefits of interval training.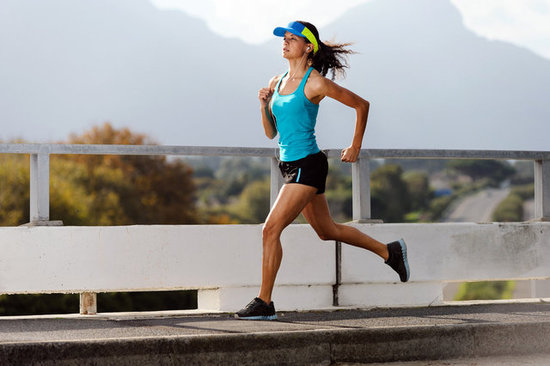 While cardio exercise is necessary to losing fat all over your body, according to research published in the International Journal of Obesity, interval training targets your waistline. Adding bursts of speed can help you lose stubborn abdominal fat, which is a boon for your skinny jeans and your overall health. Having a waist size over 35 inches if you're a woman puts you at a higher risk for heart disease and some cancers.
Got a Need For Speed?
The most obvious benefit, but still worth noting, is that interval training will make you faster. Picking up your pace when training with intervals helps to increase your speed, whether you run, bike, or swim. If you're working toward a personal record for an upcoming race, then don't skip your speed work. Here are interval workouts for biking, swimming, and running. Triathlon, anyone?
Keep reading to learn five more reasons to kick it up a notch.