Reese Witherspoon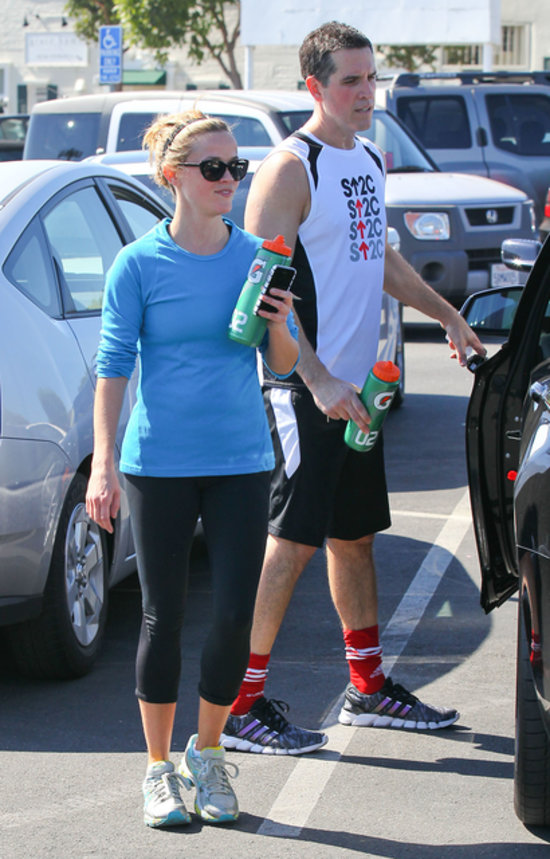 Reese Witherspoon and husband Jim Toth spent time sweating it out together at Burn 60. This fitness class is a favorite of ours, too! If you're curious to try Reese's workout for yourself, check out our Burn 60 workout here.
Alessandra Ambrosio
She might be busy, but Alessandra Ambrosio manages to get everything done! Before picking up her daughter from school, the Victoria's Secret model was spotted heading to a yoga class.
Fergie
After giving birth less than two months ago, Fergie is back on the fitness train. She was recently spotted with her longtime personal trainer Don Brooks of Don-A-Matrix Training.
Check out who else worked out this week, including one star who made a stop at a popular celebrity haunt!