We are pumped to share one of our favorite stories from Self here on FitSugar!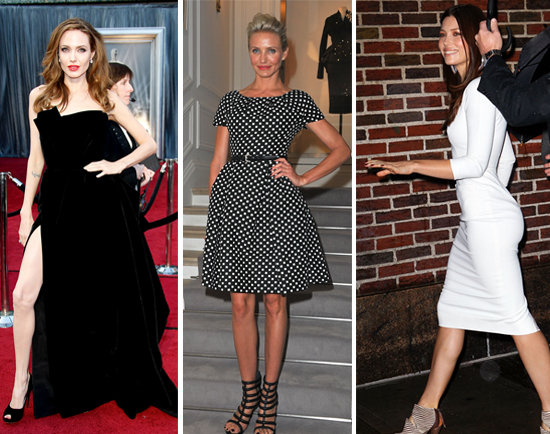 Angelina Jolie, Jessica Biel, Cameron Diaz . . . Who hasn't watched their favorite movie stars walk the red carpet and grown a little envious of their mile-long legs? Granted, most leading ladies are blessed with superior DNA, but that doesn't mean you can't score long, lean gams too! "What is possible for others is possible for you," says Barry's Bootcamp cofounder Barry Jay, the celebrity trainer behind Eliza Dushku's, Stacy Keibler's, and Juliette Lewis's fit physiques. "But be patient! If you want legs that look like Jessica Biel's, do the work!"
That means ditching the late-night pizza runs and sticking to a healthy diet. Also remember to maintain proper form during those calorie-torching sweat sessions or all of your hard work will be for naught. "Form is everything," says Jay. "Don't just do it. Do it right!"
To get started, incorporate these three moves using a set of five- to eight-pound hand weights (or set a timer for one minute per exercise if hand weights are unavailable) into your regular routine twice a week. "Good legs are important because they help your whole body change," says Jay. "You burn the most calories when you work out your legs. They are the foundation of your body, a gift, and they deserve to look their best!"