If you're vegan, lactose-intolerant, or just a general health nut, chances are you've had a fair share of almond milk. If you're a serious juice freak, raw foodie, or gourmand, then you definitely drink the fresh, homemade stuff. Comparing store-bought almond milk to the fresh stuff just isn't fair — raw almond milk will always win. But it gets even better with one simple tweak.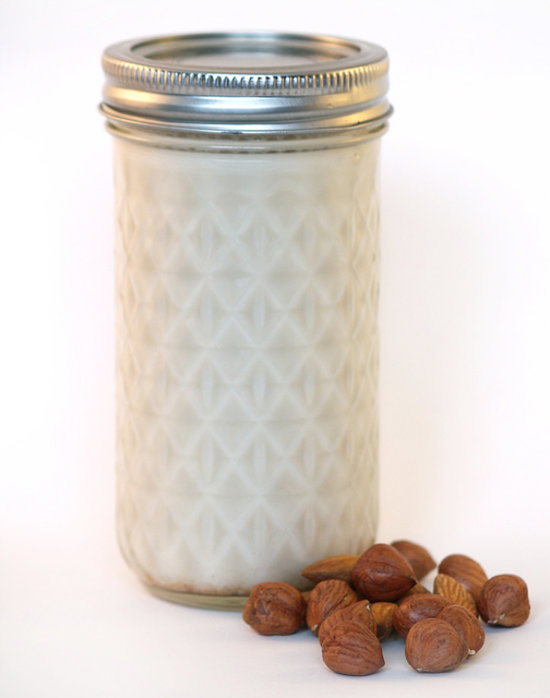 When Can Can Cleanse unrolled its new Fall line, the hazelnut almond milk is what drew me in. It gives classic almond milk an intriguing twist by spicing it up with metabolism-boosting nutmeg and the sweetness of hazelnuts. What you're left with is a rich and creamy drink that is great on its own and even better when used in a smoothie, poured over oatmeal, or stirred into coffee. Beyond adding a new flavor profile to almond milk, hazelnuts are rich in monounsaturated fats (shown to help decrease belly fat!), B vitamins, and protein.
Learn how to make this recipe after the break!