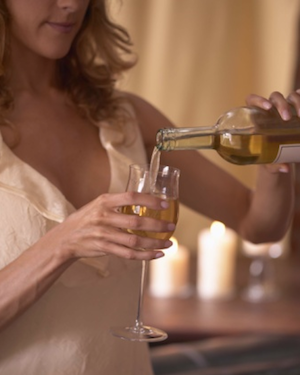 As we dive into our exciting new Spring fitness routines and gear up for the highly anticipated royal wedding, April marks another important time — national Alcohol Awareness Month — a time to raise awareness about the dangers of alcohol abuse, underage drinking, and other alcohol-related issues.
If you drink in moderation, then cheers to you. According to the National Center of Health Statistics, six out of 10 adults drink alcohol, while nearly 25 percent are lifetime abstainers. For women especially, it's important that we monitor how much alcohol is consumed because women absorb more alcohol when they drink. Meaning that it takes the body longer to break the alcohol down compared to if a man had the same amount of alcohol.
While drinking in moderation has its benefits, always keep things in check. Excessive drinking can increase the risk of developing breast cancer. Research has also shown that alcohol mixed with energy drinks could be a deadly combo, so be careful if this is your drink of choice.
Now for the good news about drinking.