You might be going overboard when it comes to these vital nutrients. Get the facts from our friends at Health.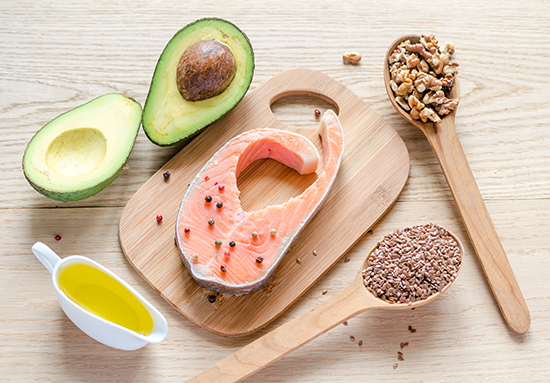 By Cynthia Sass, MPH, RD
We've all been schooled about the unhealthy things we should limit, like sugar and sodium. But there are also some healthy things that, in excess, can do more harm than good. In other words, even when a nutrient is vital, more isn't necessarily better. Here are the risks associated with going overboard on five key nutrients – some of them may take you by surprise.
Omega-3 fatty acids
These healthy fats help fight inflammation, a known trigger of aging and disease, and they've been tied to a host of health benefits, from reducing the risk of heart disease, type 2 diabetes, and depression, to maintaining healthy skin and supporting brain function. But new research has found that too much omega-3 may alter immune function, and disrupt the body's ability to fend off viral or bacterial infections. Scientists are particularly concerned about a "layering" effect that occurs when people eat seafood, take fish oil supplements, and also consume foods fortified with omega-3s, like eggs, orange juice, and cereal. To avoid overload, talk to your physician and/or personal dietitian about your diet, so he or she can determine if you need to supplement or fortify your intake at all, and if so, exactly how much you should aim for.
Vitamin C
In addition to supporting immunity, vitamin C is needed to heal wounds, maintain healthy bones, teeth, blood vessels, and skin. It also acts as a major antioxidant, to stave off aging and chronic diseases, including heart disease, cancer, and arthritis. For adults, the upper limit, or maximum advised intake, from both food and supplements combined, is 2,000 mg a day. While some people may be fine taking in this amount or more, megadoses of vitamin C supplements have been shown to trigger bloating and digestive upset, diarrhea, nausea, vomiting, heartburn, headaches, insomnia, and kidney stones. To keep your intake in check, aim to get your fill from naturally vitamin C rich foods, which include red and green bell peppers, broccoli, brussels sprouts, citrus fruits, kiwi, papaya, strawberries, and pineapple.
Keep reading for three more nutrients you might be overdoing.