Workouts Runners Should Do
4 Complementary Workouts For Runners
If you love to run, it probably doesn't take too much encouragement to lace up your sneakers and embark on your favorite route. But neglecting other workouts in favor of your go-to hobby can cause body imbalances and injury. Make sure you are the best runner you can be with these four workouts that complement your running routine.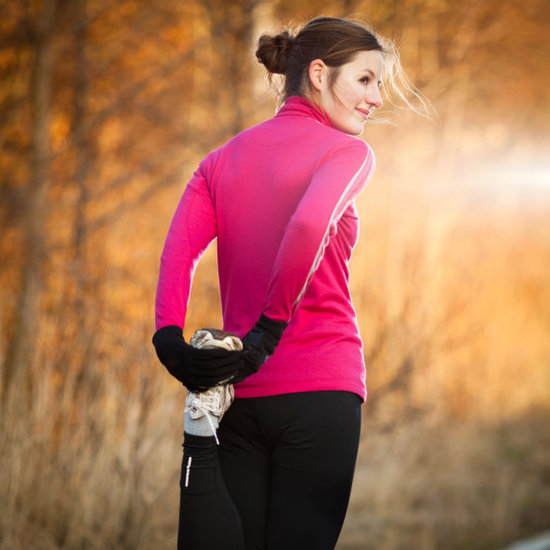 Strength training: Becoming stronger should be a goal for any runner, since it'll make you a faster, more efficient runner while also helping prevent overuse injuries. These strength-training moves for runners work key areas that running can often neglect: butt, core, and upper back muscles.
Pilates workout: Pilates focuses on stretching, strengthening, breathing, and your core — all of which are important for runners. Strengthening your core helps perfect your form when running, and using a Pilates breath teaches you to breathe deeply, which helps feed oxygen to your muscles. Try our 10-minute Pilates video workout that focuses on your core.
Read on for two more complementary workouts for runners.
Hill workout: Running hills is a good way to maximize your exercise time — you build lower body muscles during your cardio workout. Try this 470-calorie burning interval and strength-training workout the next time you are outside, or do it on a treadmill with the recommended speeds at an incline that feels comfortable for you.
Yoga: Runners often suffer from tired muscles and tight joints. Complementing your running routine with a yoga practice is one of the best ways you can soothe muscles and open up tight areas in your body. Learn this yoga for runners sequence to ensure you stay at the top of your running game.