Which Winter Activity Burns More Calories?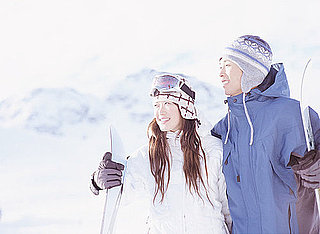 Snow and ice can be a serious bummer when it comes to day-to-day activities like driving to work or getting to school. But the fluffy powder and frozen lakes do have one plus — they make for awesome Winter sports like snowboarding and skiing!
Before you hit the slopes, ask yourself if you know how many calories snow-friendly activities burn. Not sure? Take my quiz to find out. All calorie calculations are based on a 120-pound woman.
T/F: One hour of downhill skiing burns more calories than snowboarding.