Treadmill GIFs
Treadmill Habits (and Quirks) We See at the Gym
Depending on the season or weather, sometimes the treadmill is a necessity, and everyone has got their own personal style! If it's been a while since your last treadmill run, here are some of the most common (and inventive) habits you can expect to see at the gym. And if you happen to fall into one of the "quirk" categories, take my advice to heart.
The Overzealous
Source: Pixar
Pushing yourself past your limits is necessary for growth, but don't go too quickly too soon. Gym newbies should start slow with a walk-run treadmill plan and build up their stamina from there.
The Music Buff
Source: Focus Features
We feel you on this one, Brad! The right music can really make or break a workout. Rock out to one of these running playlists at the gym to put a skip in your step and help you keep pace.
The Snacker

Take your Goldfish elsewhere, pal. A little water is essential to stay hydrated, but that's all the sustenance you need for your treadmill run.
The Inspiration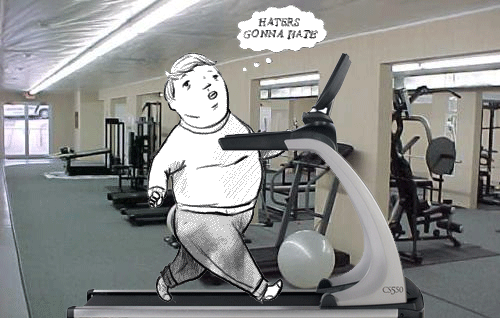 Forget the haters, and focus on your health. There's nothing more inspiring than seeing someone who's committed to their goals look confident in a sea of rock-hard bods at the gym. Even if you're feeling a bit insecure, fake it till you make it!
The Dancer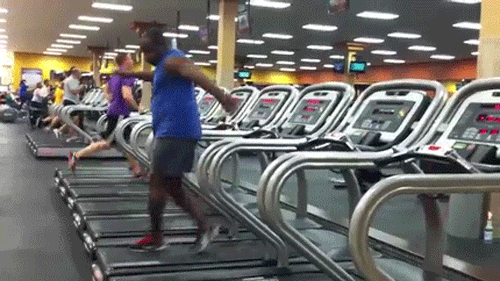 At some point, every gym rat has seen some cuckoo shaking their tail feathers with killer choreography. This guy nailed it, but remember:

safety first

! There are too many treadmill fails that start off looking this way. (And this way = incredible.)
The TV Enthusiast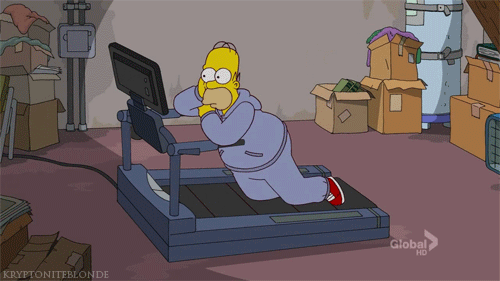 Source: Fox
Catching up on your favorite TV shows on the treadmill ensures you make it to the gym, but don't so caught up you forget to run! Your multitasking habits should not come at the price of a quality workout.
Or You Can Stay Outside (For Now) . . .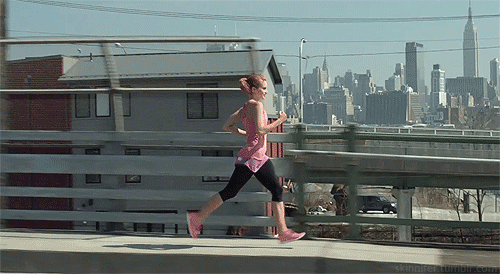 The weather will cool off soon, so make the most of warm temperatures while they last. And once things start to feel like Fall, work on transitioning your workout back inside to the land of the treadmills.