Oct 24 2013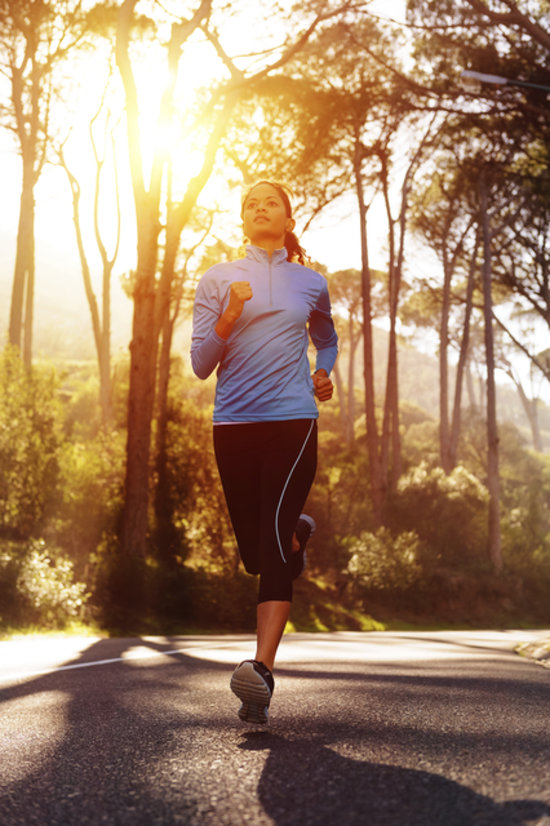 Slow and steady not cutting it for you anymore? If you want to run faster, here are five simple ways to increase your running speed.
Read on for five more strategies to become a faster runner
Negative splits: This strategy is a simple way to make every run a good run, especially on race day. To incorporate a negative split into your next run, just make sure you're running at a good, steady pace and increase your speed for the second half of your run.
Stretches: You may not think of postrun stretching as important for your pace goals, but those few minutes you spend cooling down can really help your speed. Stretching makes you more flexible, which can improve your stride and range of motion. Do these postrun stretches after your workout to become a faster runner.
Short strides: Shorter strides can make you a more efficient, and therefore speedier, runner, says trainer Jennifer Pattee. Focus on keeping your strides regular and short to increase your running efficiency.
Midfoot strike: Focusing on landing on the middle of your foot — rather than your heels or toes — can also help you avoid injuries and discomfort that will slow you down, Jennifer adds. Aim for striking with a flat foot for a strong, confident strike.
Drills: Adding a few running drills to your warm-up routine will help improve your running form and speed, Ben says. Do a few minutes of high knees, skipping, and backward running before a run to train your body to operate properly.