Sidesaddle Kitchen Holiday Gifts
"Raw. Vegan. Not Gross." Chef Laura Miller's Holiday Gift Picks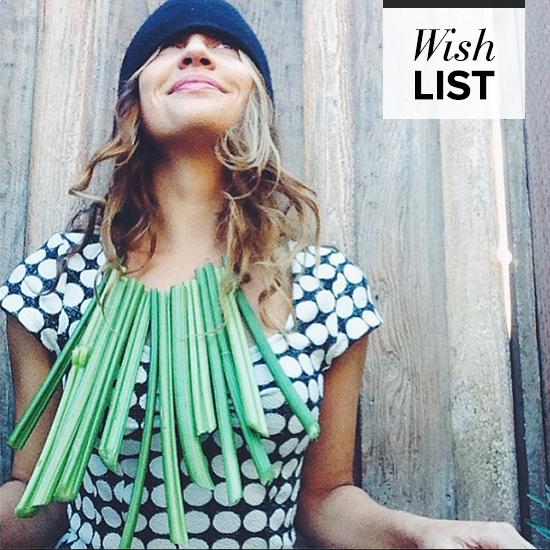 When she's not making us crack up from her crazy and clever produce-laden get-ups on Instagram, chef Laura Miller is busy creating recipes that are "Raw. Vegan. Not Gross." on her popular site, Sidesaddle Kitchen. We chatted with Laura to get the inside scoop on the healthy presents she's coveting and planning on gifting this holiday season.
The Ultimate Smoothie Sipper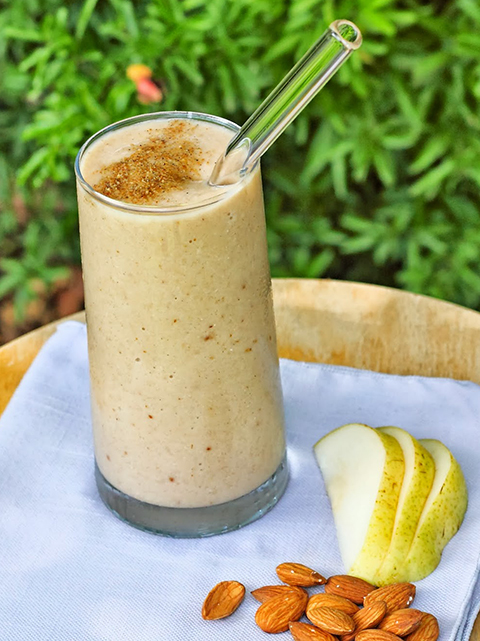 Green-shake junkies in your life will love the Glass Dharma Beautiful Bends Glass Drinking Straw ($9). Laura calls this glass straw "the perfect solution" to your friend or family member who is always has "permanent green mustache" or is stocking up on single-use plastic straws. One of these glass beauties is an ideal stocking stuffer; Laura swears that "they [somehow] make everything taste better!"
Bright Knit Beanie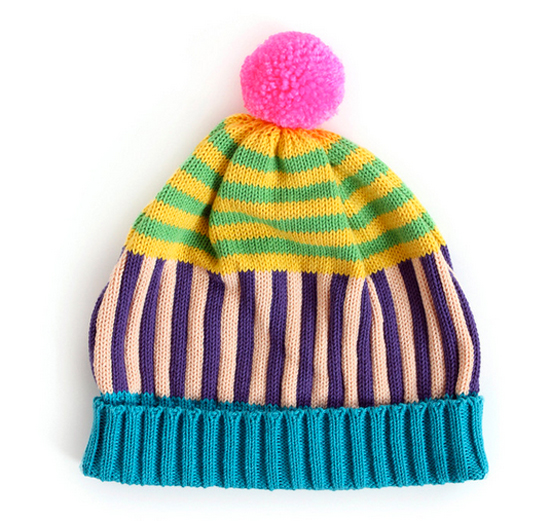 Laura is "pretty obsessed with hats," especially those that are unique and come in bright colors. She'd love to give or receive this Bright Coney Hat ($60) from designer Annie Larson this year. Laura's a big fan of all her quality knitted goods.
The Tool That Turns Veggies to Spaghetti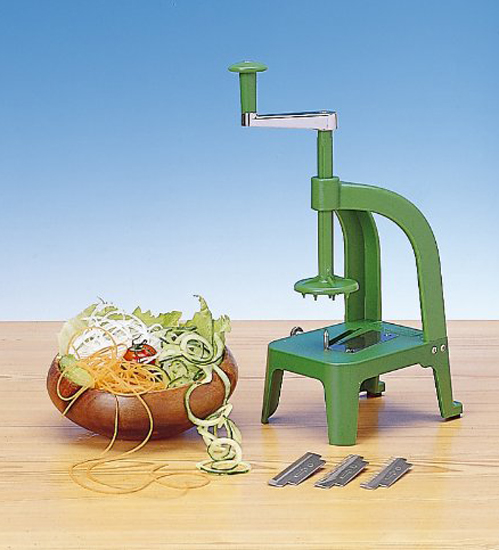 As a raw- and vegan-cooking guru, Laura relies heavily on her vertical veggie slicer ($37, originally $60), calling it "the most amazing kitchen gadget!" She uses this appliance to turn zucchinis, sweet potatoes, or even beets into perfect uniform noodles. Laura is hooked, and she'd like to get one for everyone on her list this year.
The Best Day Pack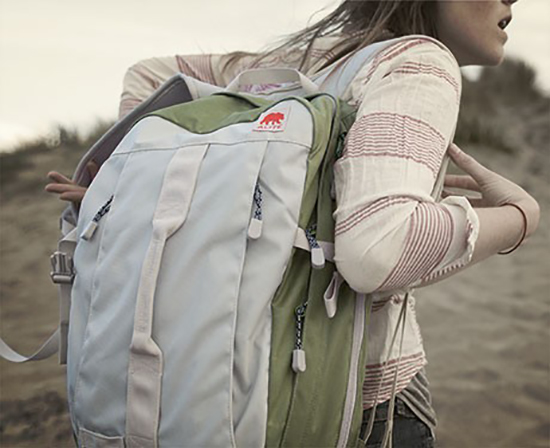 For loved ones who want to head out for a hike, Laura suggests gifting an Alite Designs Ochiba Pack ($68, originally $105) for all their outdoor adventures. This colorful pack is waterproof, has an contrasting interior color to help you stay organized, and — Laura's favorite part — even has a place for a bike light.
A Fun, Fruity Phone Cover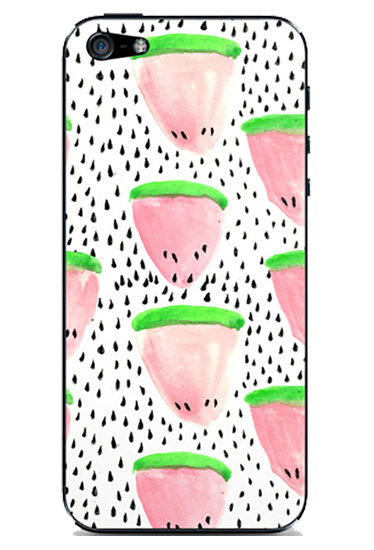 Laura recognizes that this Watermelon Print iPhone skin ($15) is a little "off season," but she likes the idea of looking to this cheery case on a dreary Winter day.
Pretty Leash For a Pup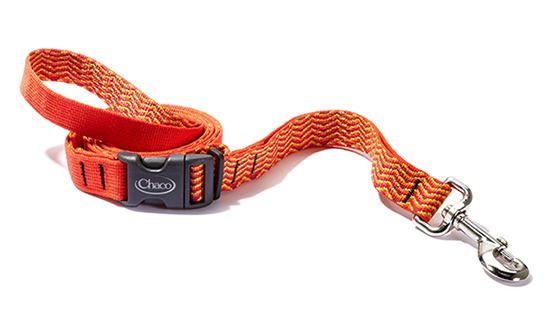 If you follow Sidesaddle Kitchen on Instagram, you know that Laura has got one cute pup at home! She uses this Chaco Dog Leash ($15, originally $20) for "runs on the beach with my mutt." She will be buying one for all "her dog friends" this year.
Make More Use of Mason Jars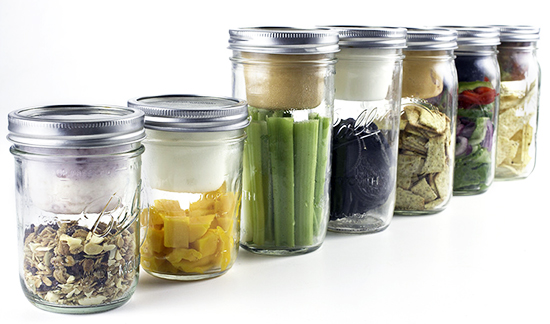 With a cupboard full of mason jars, Laura has found that a Cuppow Mason Jar Adapter ($8) makes her canning collection even more practical. When you're on the go, this BPA-free container fits snuggly on the mouth of your favorite mason jar to separate hummus from sliced veggies or dressing apart from a fresh salad. These little adapters keep things organized (and safe from a spill) in your purse or gym bag.
A Retro (and Indestructible) Cooler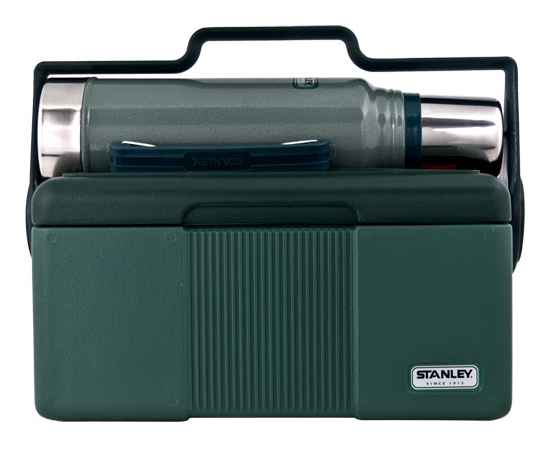 While semiutilitarian in design, we agree with Laura that this Stanley Thermos-Cooler Combo ($75) has got a "rugged, old-school" vibe to it. Yes, it's a little pricey; but this cooler promises to stay together even if you run it over with a truck or drop it down from a three-story building. According to Laura, this makes it "her kind of lunch box."