Is Running Every Day Bad For My Body?
You Asked: Is It Harmful to Run Every Day?
Dear Fit,
I'm trying to lose my last stubborn 10 pounds, and my regular workouts of running three days a week for 30 minutes just weren't doing the trick. So I decided to kick it up a notch and run every day. Now the scale is starting to budge slightly, which I'm happy about, but I'm wondering if it's bad for my body to run every single day with no days of rest?
— Daily Runner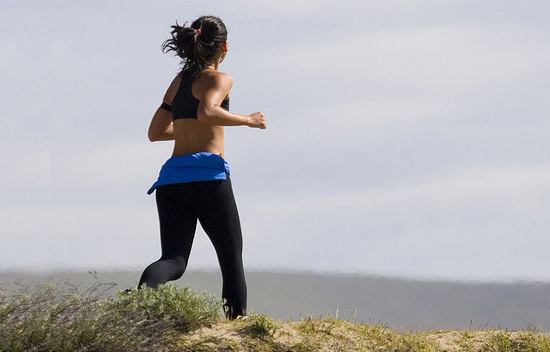 It's great that you're working to move past your plateau, but keep reading to find out if it's harmful for your body to run everyday.
Working out regularly provides tremendous benefits to your body and your weight-loss efforts, especially since experts suggest exercising for 60 minutes, five days a week, if you're trying to lose weight. While running is an excellent form of exercise, you want to be careful of overusing the same muscles and joints, which can lead to an injury and derail all your hard work. There are other effective forms of cardio out there too, so definitely keep up the huffing and puffing each day, just increase the duration, and switch it up. Go hiking, join a gym and take cardio classes like Zumba, go for a bike ride, jump rope, do a fitness DVD, or swim. You'll end up burning calories each day to help you lose weight, but you'll also strengthen other parts of your body, which will prevent injury and make your muscles more defined. To push past your plateau, consider adding some strength training to your regimen, and don't forget to vary your running routine with intervals and hills.
Keep in mind that it's also important to listen to your body. If you feel too tired or sore to work out, it's OK to take a day or more of rest.