Rihanna's Fitness Routine
Happy Birthday, Rihanna! How the Singer Stays So Fit
Happy birthday, Rihanna! The singer turns 25 today, and to celebrate the milestone, we're taking a look at how she stays fit.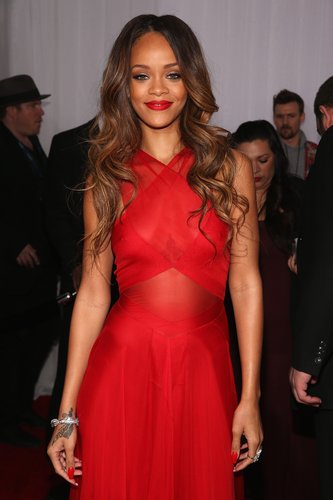 She fits it in: Rihanna worked with trainer Ary Nunez for years, taking her whenever she traveled on tour to make sure she couldn't slack off with her workouts. Ary was on call with workouts that were a mix of martial arts, dancing, and calisthenics, no matter what the time. "We train when she's ready . . . even if we're on the road, and it's 2 a.m. in the morning. I'm on call 24/7 with her," Ary said in 2012 about training Rihanna.
She steps it up: While training for her role as a hard-core military officer in last year's movie Battleship, Rihanna didn't shy away from intense bootcamp classes. She worked out alongside real-life Navy officers with push-ups, drills, and weighted sandbags to help get into shape — and into a tough military mindset — for the movie.
She loves cardio: When Rihanna wants to slim down, she ups her cardio, saying in 2008 that she uses it to keep her legs from bulking up. Now, when she's not traveling, Rihanna bumps up her cardio to 30 minutes, five days a week (from her usual three-day-a-week routine), says trainer Harley Pasternak. Her favorite cardio workouts include the stationary bike, cycling, jogging in place, jumping jacks, and jump roping.
She complements with a healthy diet: "If I exercise every day for a week, I can drop several pounds. If I diet, I see even faster results," Rihanna has said. Harley says the singer sticks to a diet of five small meals a day.