Reese Gets a Full Body Workout, So Can You!
Reese has been getting healthier and healthier as she is a new single woman prepping for an upcoming movie. It looks like her trainer has been putting her through the ringer with some serious moves.



It looks like she's doing several variations of ab exercises, side planks, sprints, lots of stretching and even some crazy push-up against a tree. You go girl!
I love seeing celebs being really pushed by their trainers and it's even cooler that she is stepping up her outdoor jog! It just goes to show you that anyone can get a workout anywhere. Trees, park benches and a patch of soft grass are great tools to use in the great outdoors!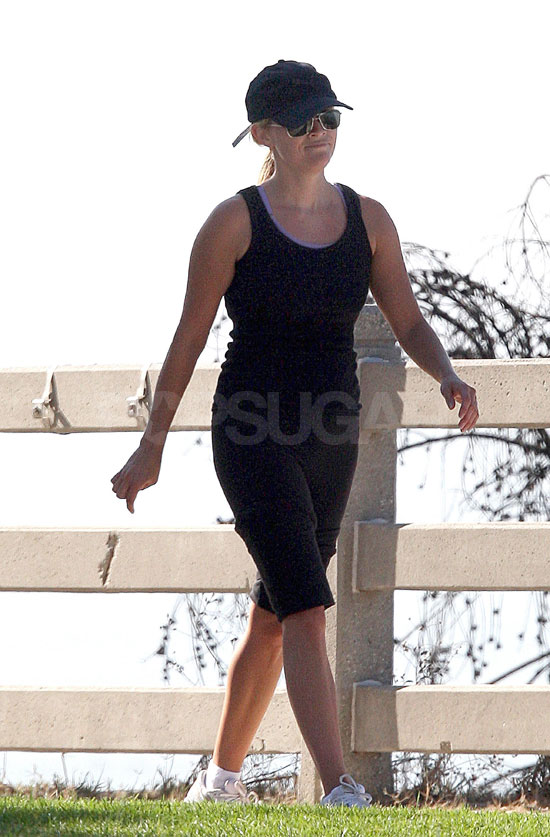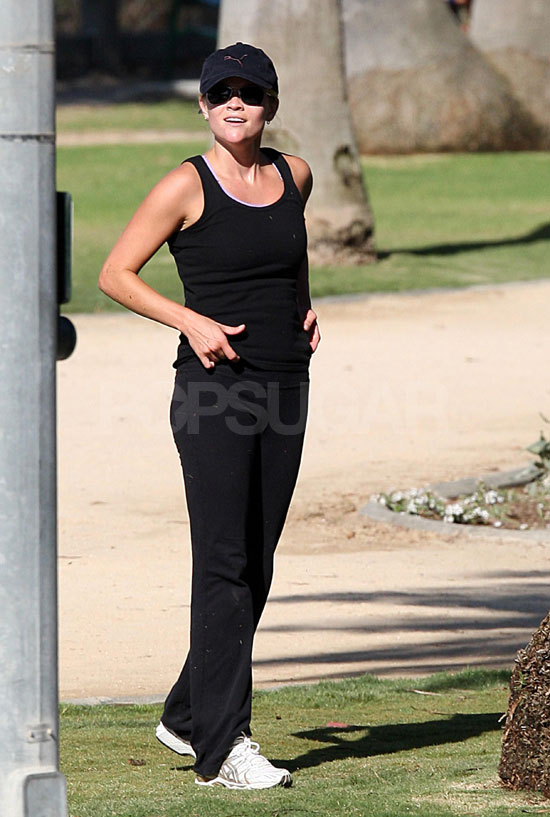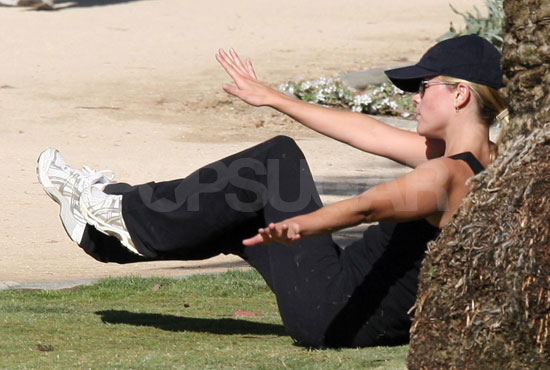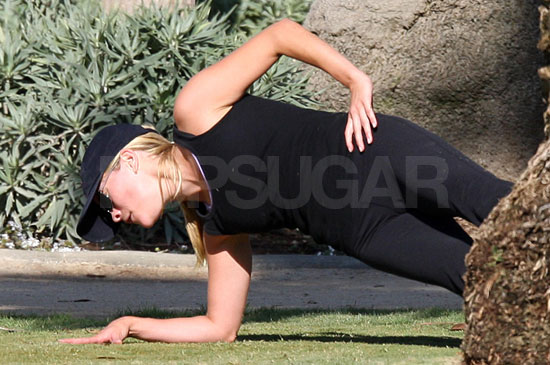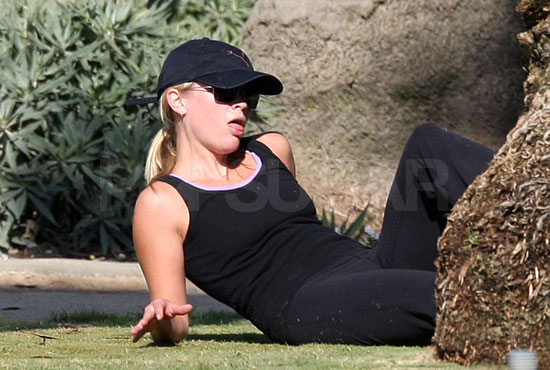 Reese inspired me to create a fun little workout. To see it (along with more pics of Reese working her tail off), just read more
Sprint (or speed jog in place): 30 seconds
Side plank: one minute
Sprint again: 30 seconds
Side plank (opposite side): One minute
Sprint: 30 seconds
Full body crunches: one minute
Sprint: 30 seconds
V-Sit with Opposite Leg/Arm Lifts: One minute
Sprint: 30 seconds
Elevated Push-up: 20
Try not to rest in between each move. The above completes one cycle (should take you about six minutes). Repeat the cycle 3-5 times, resting in between each cycle. And, just like Reese, make sure to stretch when you're done. Enjoy!