Printable Shorts Workout
Shape Up For Shorts and Skirts: Lean Legs Workout!
Print this workout and start the week off right, rocking those short and skirts in confidence! With a focus on your legs, this workout mixes cardio bursts like star jumps with target moves like Pilates side-lying leg lifts to crank up the burn. Without weights or fancy equipment, you can do this series anywhere or incorporate it into a total-body workout with our other printable posters!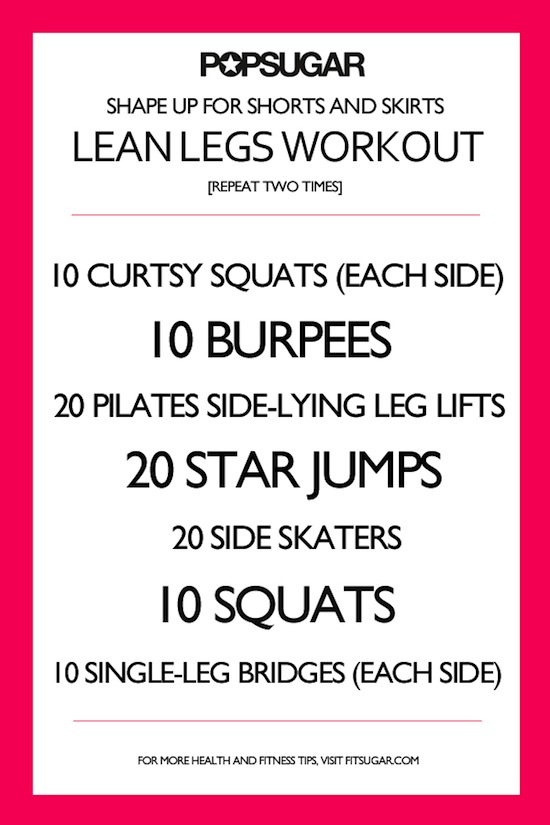 Click here for the printable version so you can hang it on your fridge to remind you to get your sweat on!