Pictures of Celebrity in Bikinis, Summer 2011
Guess the Celebrity Abs: Summer 2011 Beach Edition
Hollywood's hottest stars are really taking advantage of the Summer this week. Whether it's Hawaii, Italy, or California, we've seen more than a handful of stars soaking in the sun — and all of them definitely look like they put in time to become bikini-ready! Check out these pics and see if you can guess who we spotted showing off their toned stomachs.
1 of 5
Can you guess which celeb showed off a new tattoo while on the beach?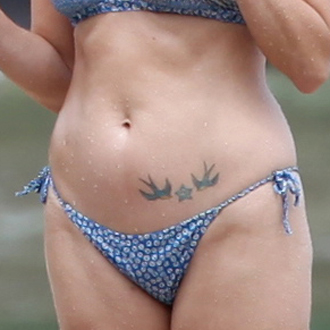 Jennifer Aniston
Reese Witherspoon
Miley Cyrus
Angelina Jolie
2 of 5
Can you guess which German beauty spent time on the Italian island of Sardinia?
Claudia Schiffer
Diane Kruger
Heidi Klum
Eva Habermann
3 of 5
Can you guess which Victoria's Secret model spent last week vacationing in Maui?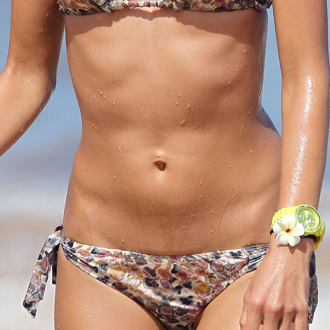 Adriana Lima
Miranda Kerr
Alessandra Ambrosio
Erin Heatherton
4 of 5
Can you guess which starlet celebrated her birthday on the beach?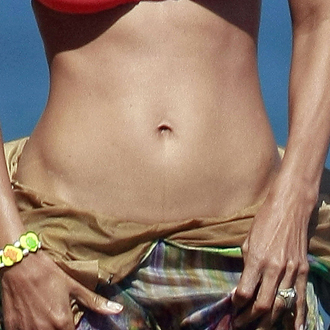 Halle Berry
Jada Pinkett Smith
Paula Patton
Zoe Saldana
5 of 5
Can you guess which spicy celebrity sported an "Itsy Bitsy Teeny Weeny Yellow Polka Dot Bikini"?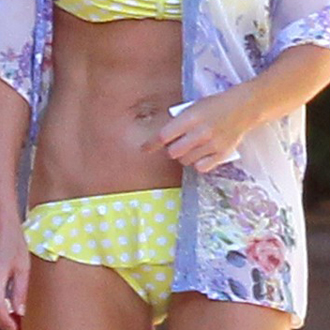 Emma Bunton
Victoria Beckham
Geri Haliwell
Melanie Chisholm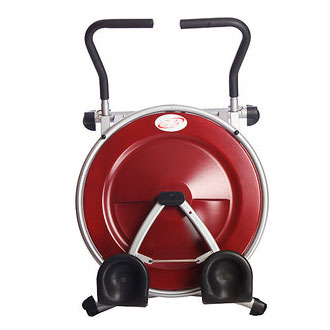 next slidequiz
As Seen on TV: How Well Do You Know Gimmicky Fitness Equipment?