Pictures of Celebrity Abs
Guess the Celeb Abs!
Do you ever see photos of celebrities leaving the gym and your jaw drops when you glance at their ripped arms or legs? But what really grabs my attention is their toned abs because the abs tend to be the part of the body that is the most difficult to get in tip-top shape — yes, I'm still working on my six-pack. If you're trying to tone up for bikini season, I suggest checking out our all abs workout, and for a little motivation and inspiration, take our guess who celeb ab quiz!
1 of 7
Guess the celeb that these abs belong to?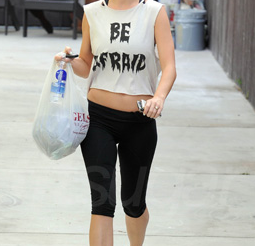 Katie Holmes
Eva Mendes
Katy Perry
JWoww
2 of 7
Guess the lovely lady in the red-hot bikini!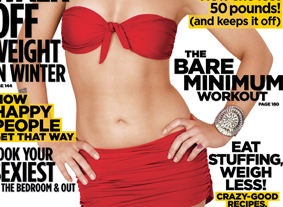 Hilary Duff
Jessica Simpson
Shakira
Kelly Osbourne
3 of 7
Guess which celeb these rock hard abs belong to?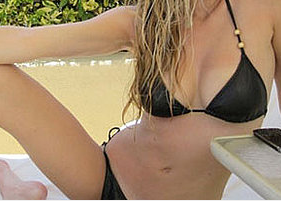 Whitney Port
Kate Hudson
Stephanie Pratt
Heidi Montag
4 of 7
This hot mama is looking better than ever. Who is it?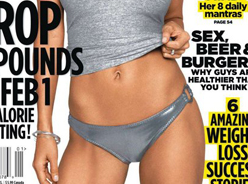 Tori Spelling
Brooke Burke
Camila Alves
Lisa Rinna
5 of 7
Guess who is showing off her tight and toned tummy?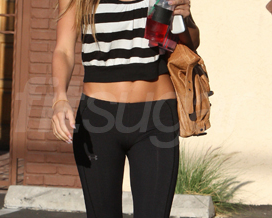 Carmen Electra
Fergie
Audrina Patridge
Vanessa Minnillo
6 of 7
These svelte abs belong to . . .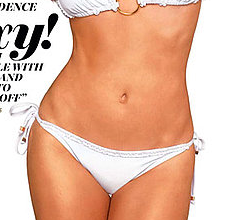 Sofia Vergara
Eva Longoria
Kim Kardashian
Kelly Ripa
7 of 7
Yes, I want her abs! Can you guess who they belong to?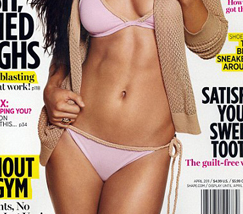 Jennifer Lopez
Vanessa Hudgens
Vanessa Minnillo
Demi Moore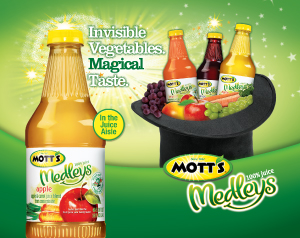 next slidequiz
What's Hidden in Your Mott's Medleys?