Photos of 150-Calorie Snacks
It's Just a Snack: Guess What 150 Calories Looks Like
Depending on how you break up your calories for the day, a snack should be around 100 to 200 calories. That's not much, and if you're overestimating, it could be one reason the scale numbers are rising. Take this quiz and see if you know what 150 calories of your favorite snacks looks like.
1 of 8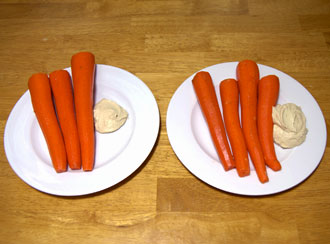 2 of 8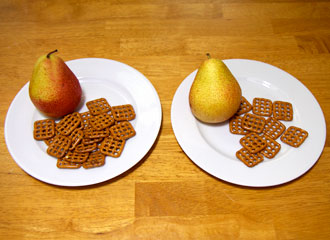 3 of 8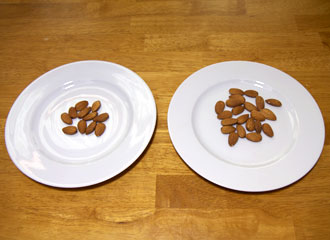 4 of 8
Triscuits and a cheese stick: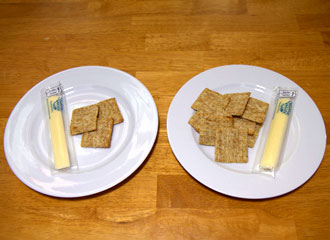 5 of 8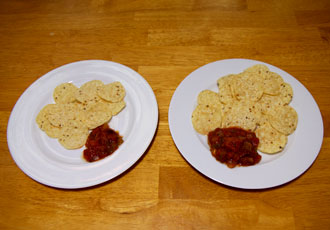 6 of 8
Barbara's Bakery Triple Berry Cereal Bar: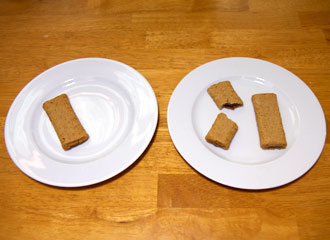 7 of 8
Vanilla Greek yogurt with blueberries: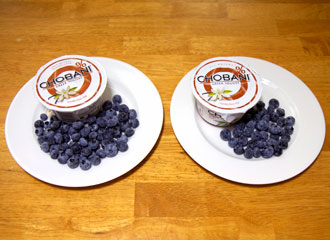 8 of 8
Peach with Barbara's Shredded Oats cereal: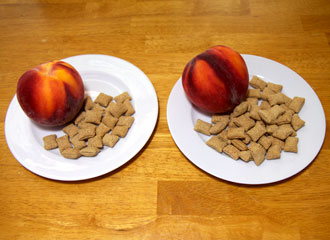 next slidequiz
Can You Pour a Healthier Bowl of Cereal?