Want to turn your body's fat-burning potential up a notch? Check out these five ways to wake up and up the calorie burn.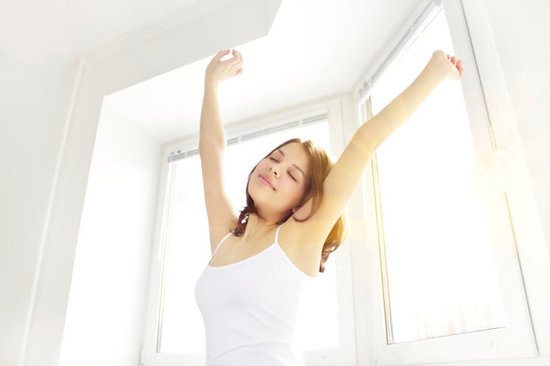 Exercise: That dawn workout doesn't just put a pep in your step; exercising in the morning also helps boost your metabolism, more than exercising at other times of the day. Studies have shown that people who exercised in the morning burn more calories than those who exercise at other times of the day, so lace up your sneaks and greet the sun for an added calorie burn.
Add intensity: Good news for the time-strapped: a recent study found that a simple intense 2.5-minute burst of exercise can lead to an increased afterburn all day — up to 200 calories worth, in fact. Need ideas on how to add intensity to your workouts? Here are five short exercises that will help you burn extra calories fast.
Three more ideas after the break!