How Well Do You Know Winter Sports?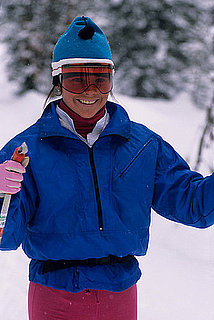 Even though Winter is still a week away, snow came early to Northern California, which prompted an early opening of many Lake Tahoe ski resorts. My friends and I spent a good part of the weekend plotting the season out, and I guess you could say I've definitely got snow on the brain.
Now seems like the perfect time, then, to test your skills out on Winter sports — how well do you know the jargon? Take my quiz to find out . . .
What does it mean if someone rides goofy when they snowboard?
They ride a specially designed, aerodynamic board.
They ride a snowboard with their right foot in front.
They use their snowboard like a sled to ride down a hill.