How to Substitute Applesauce For Butter and Eggs
So Saucy: 3 Fall Desserts Lightened Up With Applesauce
If you're on a healthy meal plan — or a vegan diet — finding recipes that steer clear of butter or eggs can be a huge hassle. Luckily, applesauce works as a substitute for both. The ratio of applesauce to butter is one to one: if a recipe calls for 1/2 cup of butter, simply sub in 1/2 cup of applesauce. For every large egg a recipe requires, toss 1/4 cup of applesauce in its place. If you're a little fearful about the flavor factor, the following desserts will make you a believer.
Chocolate Chip Oatmeal Cookies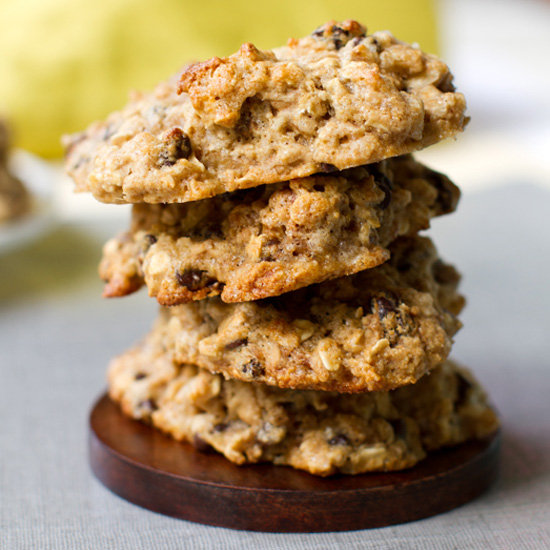 Who doesn't the comforting scent of chocolate chip cookies? These nutty chocolate chip oatmeal trail cookies are vegan-friendly and whole-grain-infused to boot.

Banana Apple Chunk Bread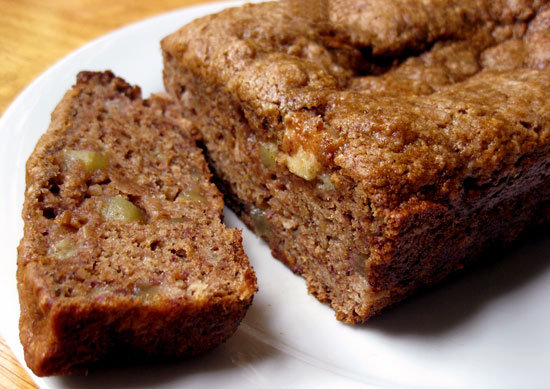 Instead of a traditional banana bread recipe, try out banana apple chunk bread for yourself. The addition of applesauce only complements the other fruity flavors and keeps each bite dreamy and moist.

Keep on reading for one more saucy recipe that's fit for Fall.

Three-Layer Upside Down Apple Pecan Breakfast Cake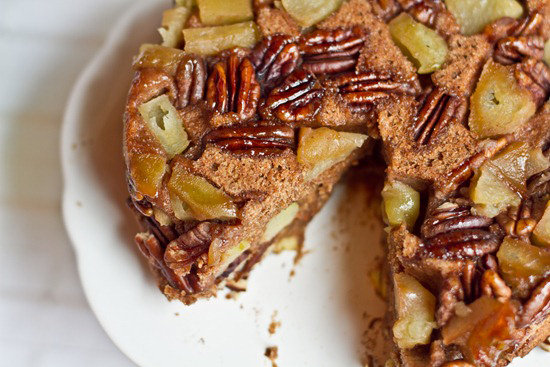 For a festive Fall treat, this three-layer upside down apple pecan breakfast cake is a sweet indulgence, lightened up by the elimination of dairy or eggs. This would look beautiful as the sweet ending to a big brunch spread.

Do you already bake up a storm with applesauce? What's your favorite recipe that includes applesauce? Tell us below!