How Much Caffeine Is in Coffee?
Do You Know About Your Cup of Joe?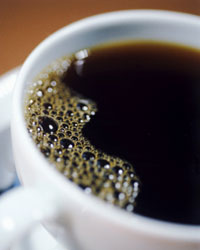 All this traveling many of you are doing for Thanksgiving weekend probably involves long hours in the car or airport. Grabbing a cup of caffeinated coffee is a great way to stay awake and give you energy to make it through all your plans, but how much do you know about that hot beverage? Take this quiz to make sure you're being safe about your caffeine intake when it comes to java, chocolate, and soda.