How Many Calories Are You Burning Around the House?
Which Household Chore Gives You the Best Workout?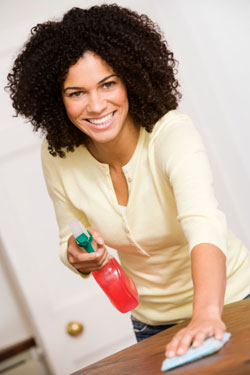 The handy person and cleaner around my house, I sometimes feel like a day's worth of household chores and DIY projects amount to one solid workout at the gym. If you're like me, the good news is that you are actually burning some decent calories. As you might imagine, some are better than others. Do you know which ones are the best burners? Come take my fun quiz and see how much exercise you're getting while keeping your home in order.

* These numbers are based on a 130 pound woman doing each activity for 30 minutes.
Which activity burns the most calories?
Cleaning with moderate effort