How Many Calories Are in Restaurant Salads?
How Many Calories Are in These Restaurant Salads?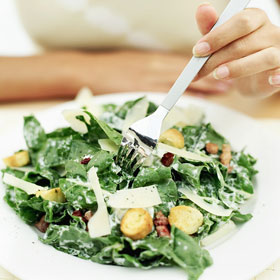 Estimating the number of calories for menu items is a challenging task, even for eaters who think they have an eye for making healthy restaurant choices. One person's 400-calorie estimate could be another person's 700-calorie guess.

These dressed up greens aren't necessarily the worst salads in America, but some of their nutritional stats are pretty surprising. Can you guess how many calories are in these salads? Take the quiz!
Chili's Southwestern Cobb Salad (without dressing)