How to Exercise During Allergy Season
Allergies and Exercise: Prevent, Avoid, and Relieve Those Sniffles
The chorus of sneezes and sniffles says it loud and clear: allergy season has arrived. But while warmer weather makes us want to lace up our shoes and hightail it outside, if you suffer from seasonal allergies doing so may make you miserable and unable to finish your workout. Here are some tips for preventing, avoiding, or relieving allergies during your exercise routine.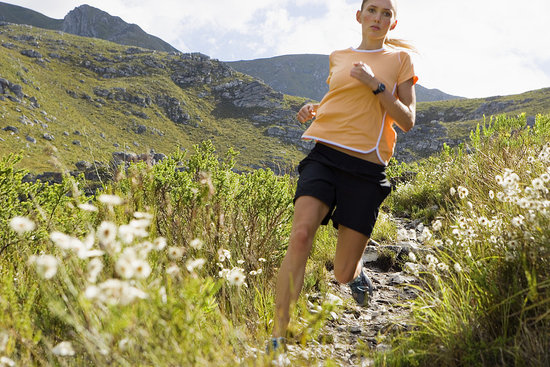 Prevent: Before exercising outdoors, you can do a few things to help make constant sneezy and itchy eyes a distant memory. While allergy medication may be the best option for many, you can also try these easy natural remedies, like changing out of your exercise clothes as soon as you get home or eating a tablespoon of local honey in order to alleviate and prevent allergy symptoms from returning.
Avoid: An indoor workout may be best when pollen levels are highest. Also, finding out what you're exactly allergic to will help you decide when it's OK to go for a run outside, but in general you may want to avoid morning workouts, since pollen levels peak from 5 a.m until around noon.
Relieve: Feeling congested from your seasonal allergies? Break a sweat (inside). Warming up your body, whether through a hot yoga or intense cardio, helps clear out your sinuses and decreases congestion.