Whether you're looking to balance out meals or shed a few pounds [1], try snacking on some of these low-carb, high-protein snacks throughout the day.
Brussels Sprouts Chips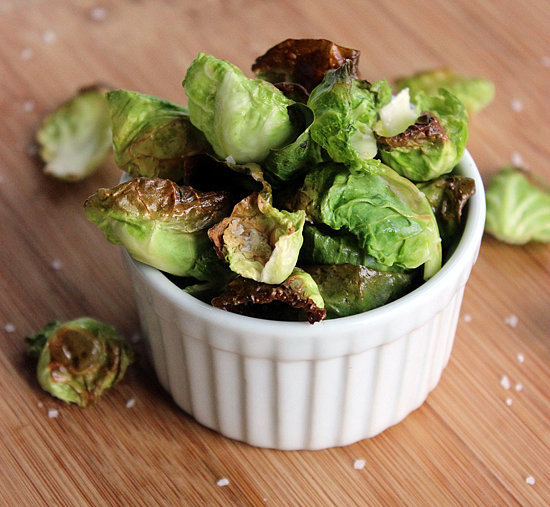 Craving carb-heavy potato chips? Opt for our roasted brussels sprouts chips [2] instead. High in fiber and low in calories, they only take 10 minutes to make!
Photo: Lizzie Fuhr
Homemade Strawberry Fruit Leather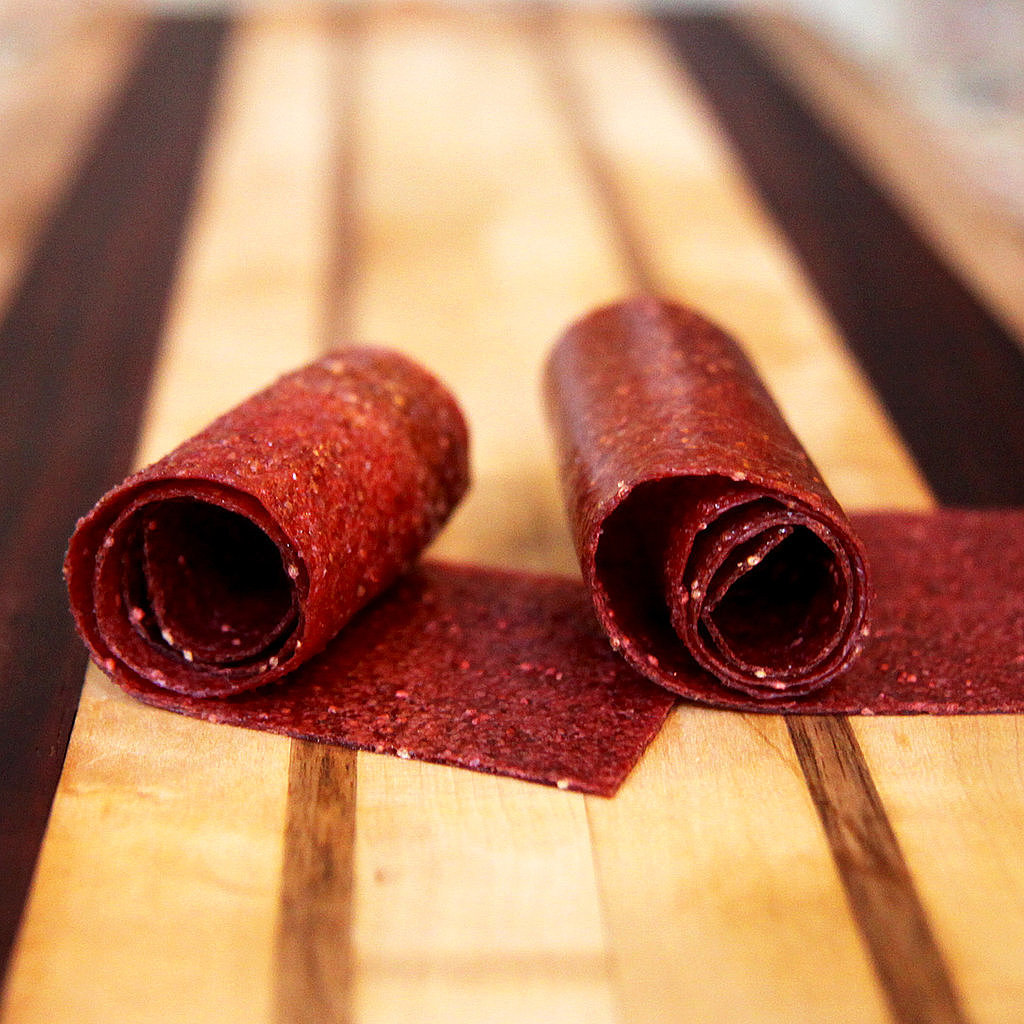 If you're craving something sweet and fruity without any added sugar, whip up a batch of strawberry fruit leather [3]. What's great is that you can keep these in your gym bag or purse for those times when you're on the go!
Photo: Jenny Sugar
Meatballs
For an easy snack, make this 120-calorie meatball recipe [4] ahead of time and pop them in your fridge or freezer for easy prep.
Source: Flickr user galant [5]
Vegetable Chard Wraps
If you are craving something crunchy and spicy but don't want to load up on some serious chip-and-salsa calories, try these refreshing, cooling vegetable chard wraps [6]. Please your palate with a rainbow of phytonutrients as well as a zingy dipping sauce that transforms these raw veggies into a scrumptious snack.
Photo: Anna Monette Roberts
Prosciutto and Melon
The sweet and savory combination of honeydew wrapped in prosciutto can't be beat! Expect lots of vitamin C from the melon and a good amount of protein from the prosciutto.
Source: Flickr user quinn.anya [7]
Go Nuts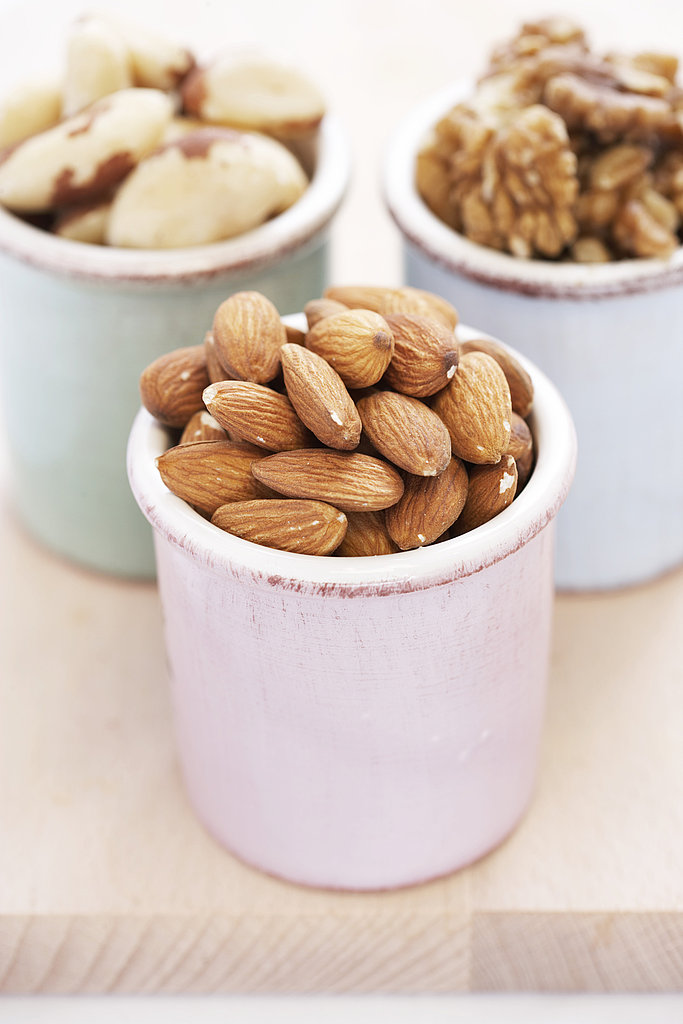 Low carb or not, nuts make a great afternoon snack. They're a good source of protein, fiber, and healthy fats. And when it comes to nutritional benefits, you can't beat almonds, which also contain a good amount of calcium and iron [8] when compared to other nuts.
Tuna Salad on Tomato
When you're watching your carb counts, bread can be a major culprit. But bread doesn't have to be the only thing to build a sandwich on! The next time you whip yourself up a light tuna salad [9], serve it on tomatoes or cucumbers. Tuna is packed with protein and iron, and the veggies will give the snack added vitamins and nutrients.
Photo: Michelle Bell
Avocado With Sunflower Seeds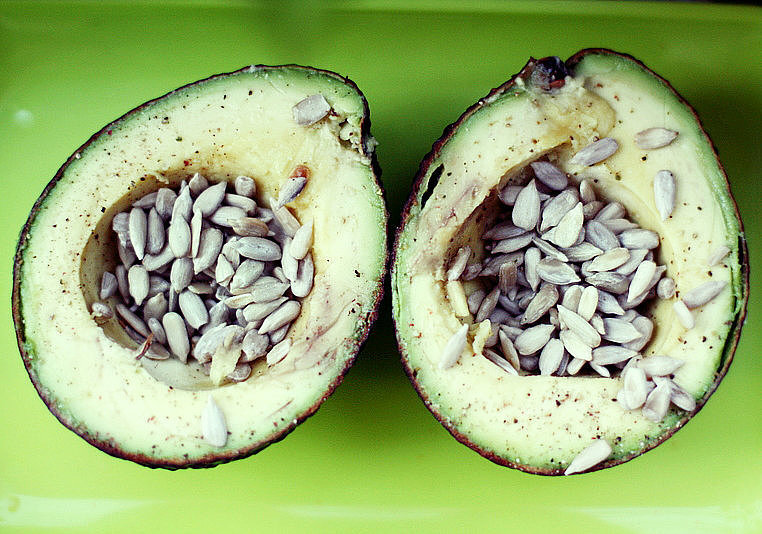 Avocados are a creamy snack that are good on their own, but a sprinkling of sunflower seeds give them an even healthier boost. The combination of avocado and sunflower seeds [10] brings the body a healthy dose of fiber, vitamins E and K, and potassium. You also get a little bit of protein, too!
Source: Flickr user suzettesuzette [11]
Cucumbers With Ranch Greek Yogurt Dip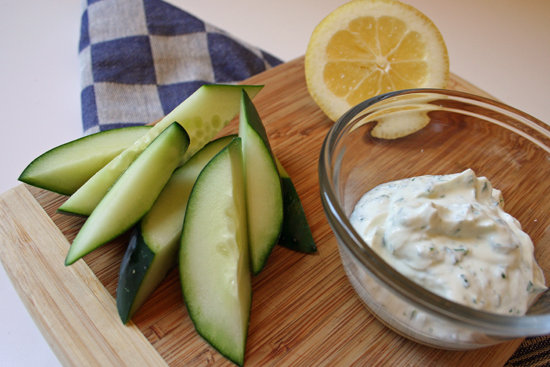 Rethink ranch dip by substituting Greek yogurt for sour cream and mayonnaise. Instead of the powdered spices and salt, quickly chop up some chives, parsley, and garlic for our cucumbers with ranch Greek yogurt dip [12]. There is so much flavor packed in these fresh herbs, only a little salt is needed to satiate.
Photo: Anna Monette Roberts
Jerky
Whenever possible, make your own jerky [13], but if that's out of the question, look for an all-natural, organic jerky that's made without preservatives or MSG and is relatively low in sugar and sodium. In general, jerky is a low-fat, low-cal, and low-carb food and is a great source of iron and protein.
Source: Flickr user gezellig-girl.com [14]
Caprese Salad
When the heat starts to pick up in the Summer, nothing beats a caprese salad [15]. Simple to make, you only need a few ingredients: tomatoes, mozzarella, basil, and olive oil. And the fresher the better! If you're worried about calories, opt for a part-skim mozzarella, which still tastes satisfying.
Source: Flickr user bhamsandwich [16]
Cottage Cheese With Berries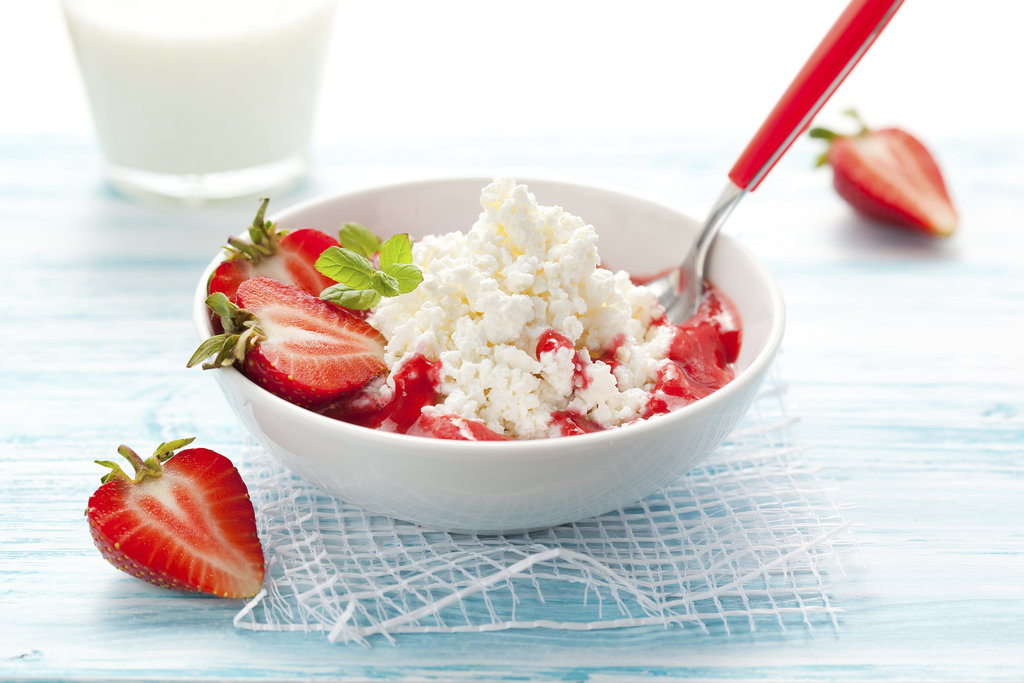 When you're watching carbs, the combination of cottage cheese and berries is always a big win. Berries of all sorts are low in calories and high in antioxidants, vitamins, and lutein [17].
Vegan Cucumber Tofu Rolls
Get yourself a crisp, protein-filled snack with these cucumber tofu rolls [18]. Make a batch ahead to enjoy throughout the week.
Photo: Jenny Sugar
Kale Chips
Light, crispy, and delicious, kale chips [19] are loaded with vitamins A and C, iron, and calcium. They also won't last long, so make sure you make a bunch.
Source: Flickr user ilovemypit [20]
Mango Shrimp Skewers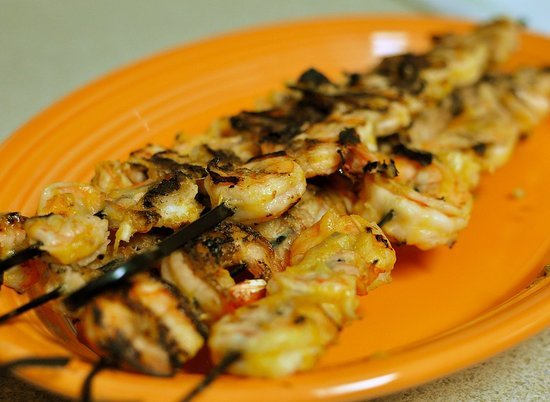 These mango shrimp skewers [21] are quick and easy to cook up and will keep guests coming back for more.
Photo: Lauren Hendrickson
Asparagus and Salmon Bundles
When you need a low-carb snack with a bit of a sophisticated edge, make our asparagus and salmon bundles [22]. Don't let looks fool you — these are beyond simple to make.
Photo: Lizzie Fuhr
Greek Salad Bites
Salad is even more appetizing — and fun! — to eat when it's served on a stick. These Greek salad bites [23] are a cinch to prepare and will make a great appetizer for your next dinner party.
Photo: Lauren Hendrickson
Roasted Edamame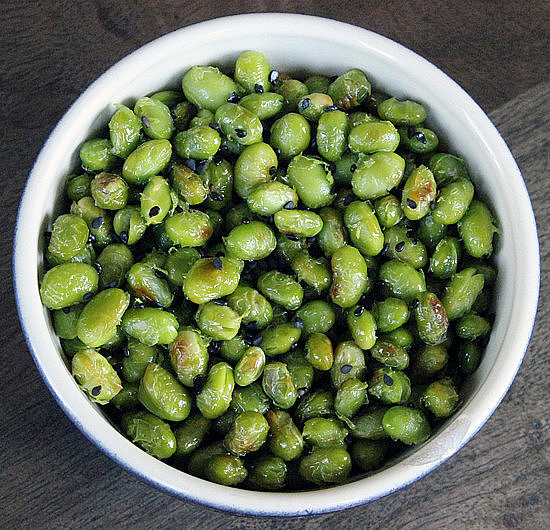 A crunchy snack of roasted edamame [24] will satisfy salt cravings while also upping your protein for the day.
Photo: Lizzie Fuhr
Cucumber Cups With Spicy Tapenade
For something cool, light, and refreshing, try these cucumber cups with spicy tapenade [25].
Photo: Lizzie Fuhr
Seaweed Chips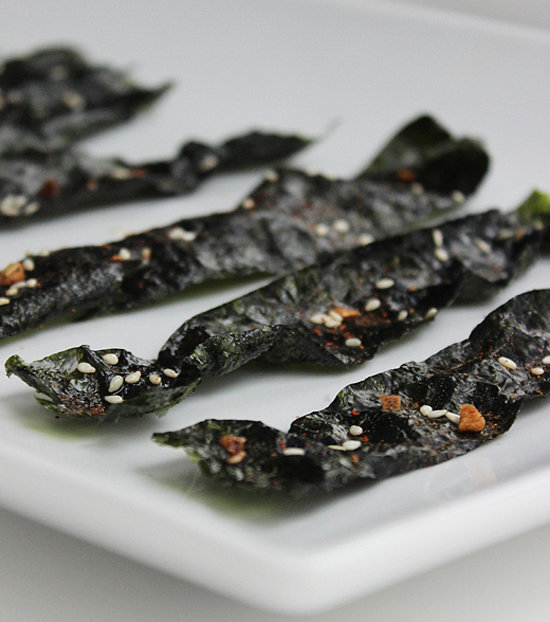 These seaweed chips [26] are cholesterol-free and high in vitamin A, and a single serving is only 42 calories.
Photo: Lizzie Fuhr
Baked Coconut Shrimp
Protein-packed coconut shrimp [27] get a healthy makeover in this recipe where a deep fryer is not at all needed!
Photo: Lizzie Fuhr
Veggie Frittata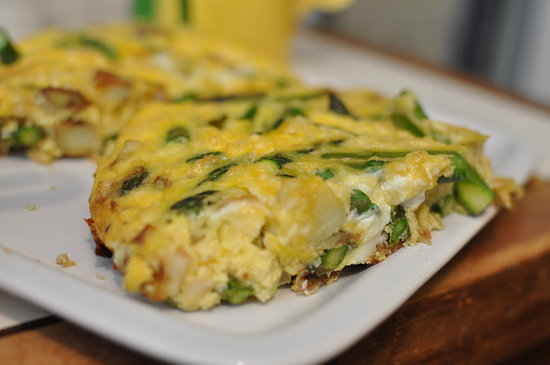 Besides being easy to whip up, a frittata also makes a healthy snack. Eggs are full of good-for-you nutrients like vitamin D, protein, and iron. Veggies like spinach, chard, and broccoli will give your frittata a nice fiber boost without making it carb-heavy. Make our frittata recipe [28] over the weekend to cut up into small squares to snack on through the week.
Photo: Lauren Hendrickson