Cauliflower is a pretty bright spot amongst Winter produce; it's also underrated. And even though its pale color might lead you to believe that it doesn't have much nutritional value, it's actually a cruciferous vegetable and in the same family as broccoli and kale. Besides helping prevent cancer and reduce the risk of cancer, cruciferous veggies also benefit the liver and the cardiovascular system.
Now that you know how beneficial cauliflower is, it's time to get cooking!
Source: Flickr User Maggie Hoffman [1]
Cracklin' Cauliflower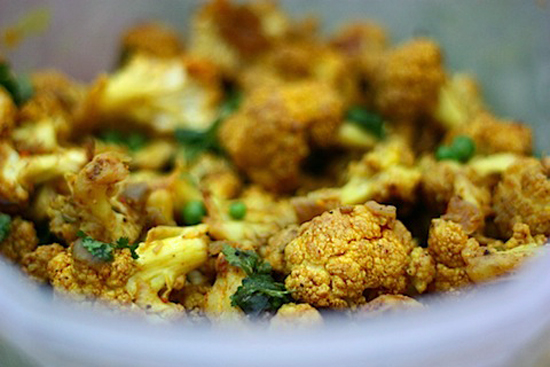 Doesn't Eating Bird Food's Cracklin' Cauliflower [2] dish look tasty? The recipe is a riff off of a Whole Foods salad bar dish and has flavors of curry, garlic, and ginger. The addition of peas give it a nice textural element.
Braised Cauliflower Greens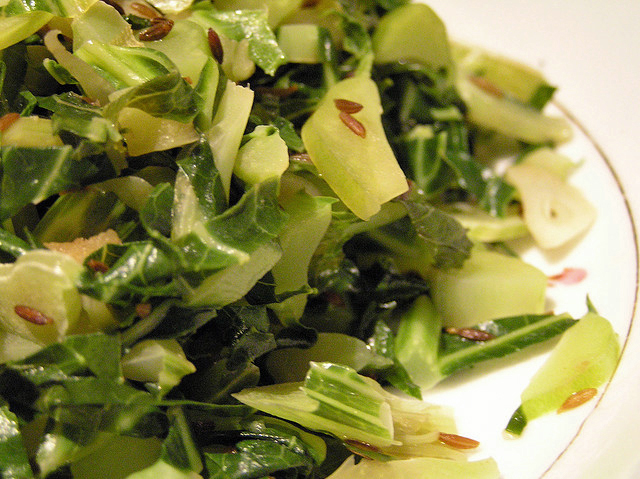 If you buy cauliflower from a farmers market, it's very likely that it'll still be wrapped in its leaves. Instead of wasting all that greenery, braise the leaves until soft and tender.
Source: Flickr User Laurel Fan [3]
Cauliflower and Parsnip Mash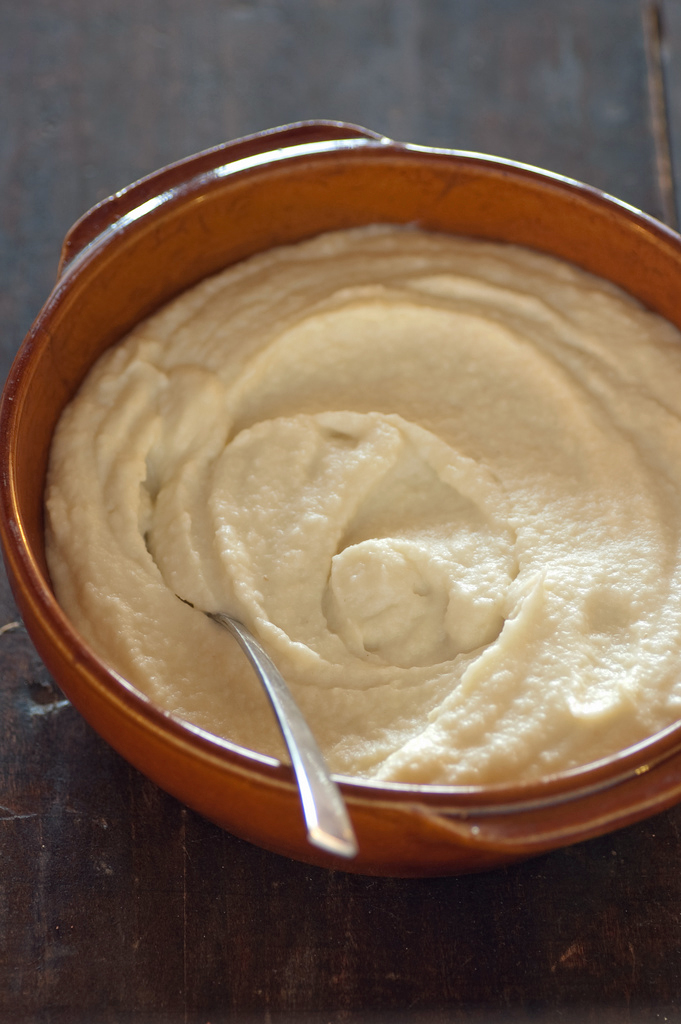 Cut back on carbs and add nutrients by using cauliflower instead of potatoes in your next mash. Really exploit the season's bounty by adding parsnips to the mix, which will give the dish an added sweetness as in Stonesoup's recipe [4].
Source: Flickr User jules: stonesoup [5]
Roast Cauliflower With Fish Sauce Vinaigrette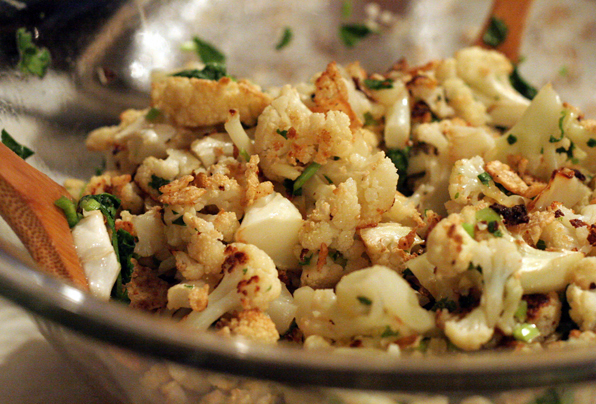 If you can't get out to Momofuku Ssam Bar in New York, make its roast cauliflower with fish sauce vinaigrette [6] at home. The mint and cilantro give it a nice fresh taste to balance out the spice from the jalapeño.
Source: Flickr User Maggie Hoffman [7]
Couscous With Beans and Cauliflower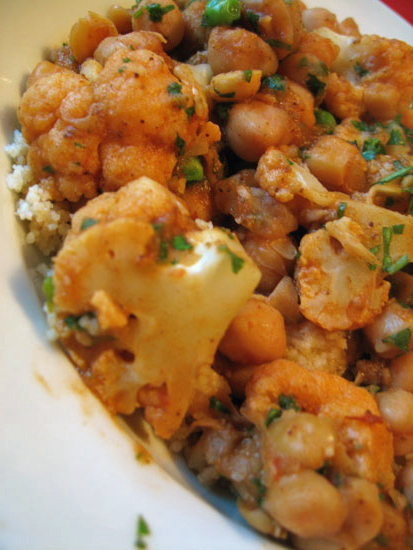 We love Martha Rose Shulman's cookbook, The Very Best of Recipes For Health [8], especially since we've been following her in The New York Times for years. Her Couscous With Beans and Cauliflower [9] incorporates flavors of the Mediterranean, and the result is a worthy main dish that tastes delicious without meat.