Welcome to our Flat-Belly Challenge [1]: 21 days of workouts, belly-blasting tips, and fat-burning recipe ideas to help you feel slimmer and more confident all Summer. Today, day one is all about belly-fat-fighting intervals and a debloating smoothie made with pineapple, kale, and blueberries.
Fire-It-Up Interval Workout
Let's begin with the fat-blasting workout. We've created three versions of this treadmill run, along with a printable version of all three levels [2]. If you're new to running, try the Walk/Run plan farther down the page. And if you want to increase the speed, use the Run Faster program.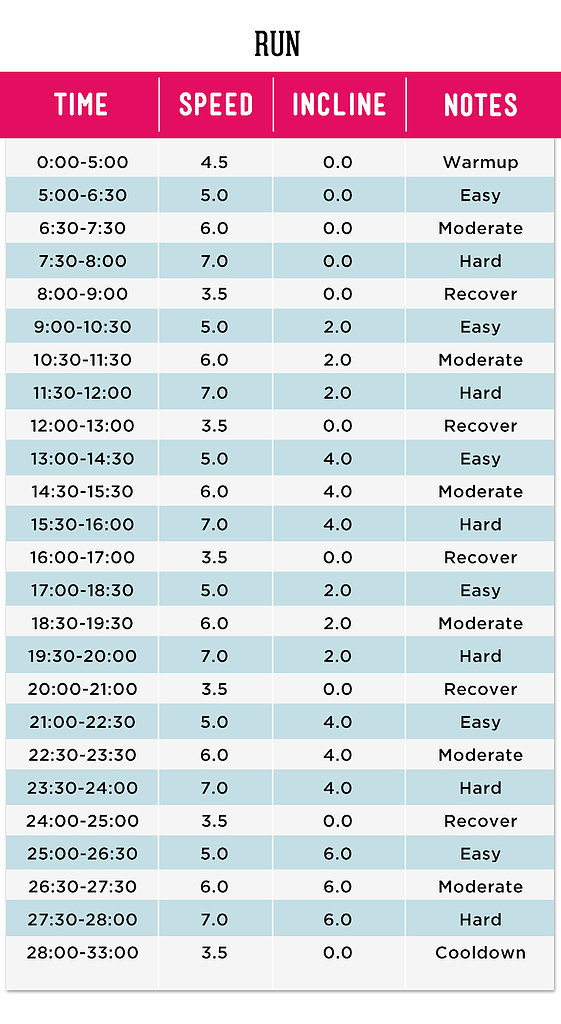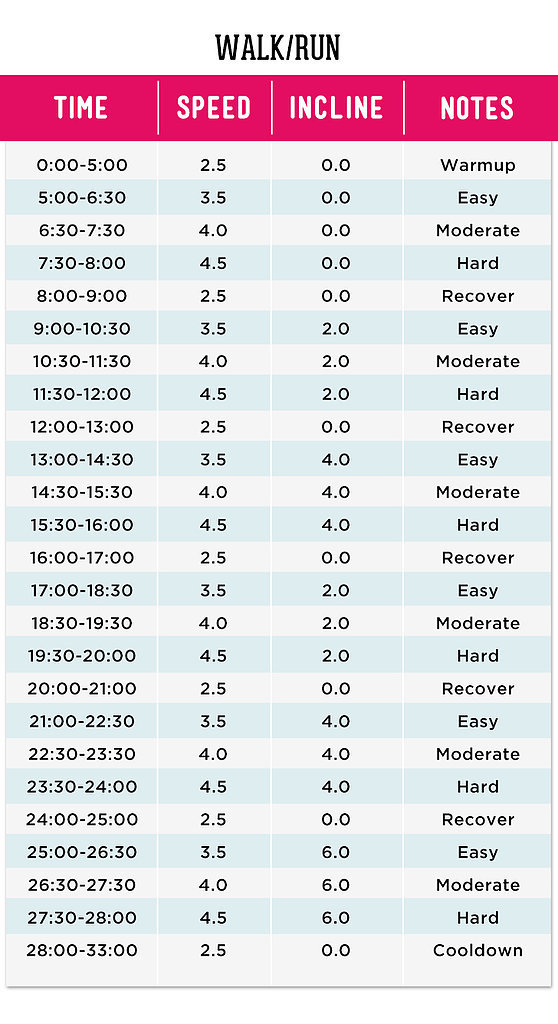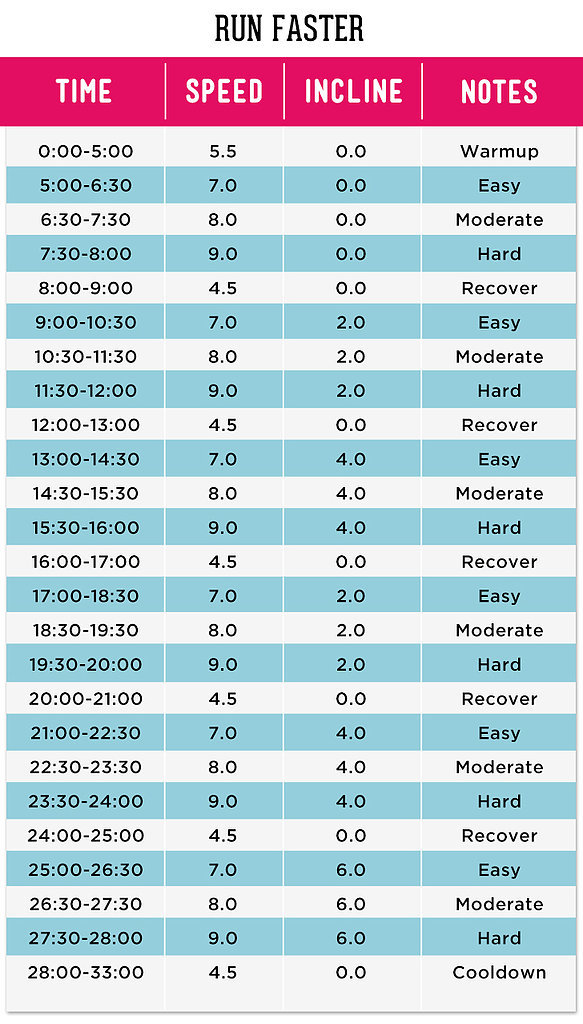 Slim Down by Sipping on This Flat-Belly Smoothie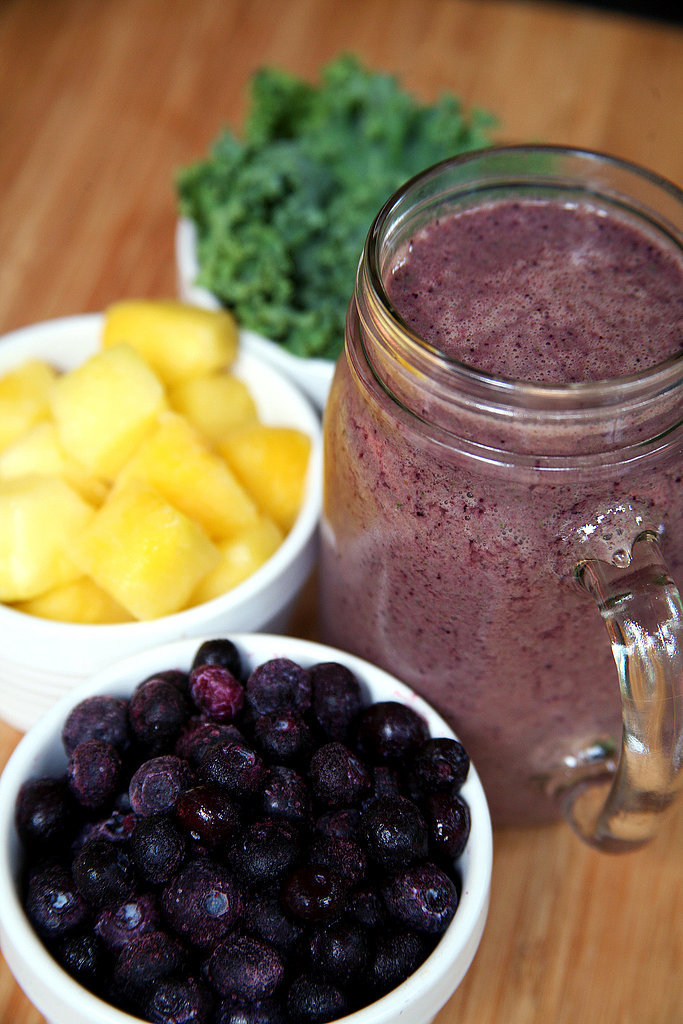 As part of your healthy breakfast or lunch, whip up this deliciously sweet smoothie [3]. It's packed with ingredients that fight belly fat and reduce bloating such as blueberries, pineapple, kale, and Greek yogurt — all for under 300 calories.
Aside from the fiber keeping your digestive system happy, it's also super filling to keep hunger at bay, which keeps you from reaching for unnecessary calories. A slimmer belly never tasted so good!
Tip: Day two's breakfast is belly-flattening overnight oats, so take some time tonight to prepare it before you go to bed — it'll be ready for you tomorrow morning! Get the overnight oats recipe here [4].

[5]
Photo: Jenny Sugar