FitSugar Quiz on Carbs
Carb Quiz: Do You Keep Count of Carbs?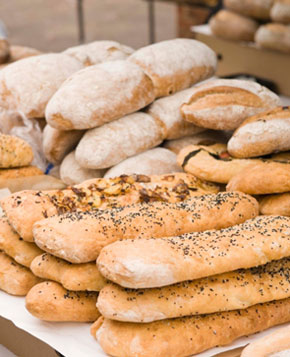 What do bread, pasta, crackers, and fruit shakes all have in common? They're all delicious and they almost always have a high carb count. Whether you're a dieter or not, it's important to pay attention to your carbohydrate intake. Some people cut them out of their diets altogether, while others seem to live on carbs alone. Me? I'm somewhere in the middle, as I like to balance my breads and pastas out with the rest of the food pyramid. But sometimes it's hard to know where the carbs are hiding.

Do you know how many carbs are in your regular menu items?