The Facts About First Aid For Burns
Do You Know Your Kitchen Burn Facts?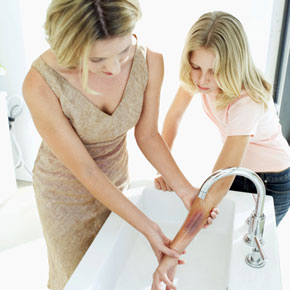 Some of the best gifts you can dole out this holiday season are the kind that come straight from your oven. They can also, however, be the most dangerous kind. When whipping up a batch of whole wheat biscotti or chewy brownies, it's best to be cautious of and prepared for any burns that may happen along the way. Take my quiz to see if you know the dos and don'ts of first aid for burns.