Eva Mendes: The Jeans Diet
You guys were really interested in Eva's 5-Factor Fitness but she also told Cosmopolitan magazine about another less structured diet, the Jeans Diet, that she follows.



Want to know what the Jeans Diet is all about, then read more
Cosmo: You have a hot—but real—bod. What do you do to keep it that way?

Eva: I work out with a trainer three days a week, and we do 30 to 45 minutes of cardio and then very light weight training. On another day, I'll go on a great hiking trail. I don't own a scale—I fluctuate 5 to 7 pounds and don't worry about it. I have thinner size jeans, which are 27s, but I also have 28s for when I'm a little more voluptuous. Then I have 29s, which are totally me…very womanly. I don't allow myself to go any lower than 27 or any higher than 29—it's the Jean Diet. I've learned to love my body whether I'm 7 pounds heavier or 7 pounds lighter. I'm accepting of my body and have a good relationship with it.
Once again, I am loving Eva. She realizes that size is not the end all be all and with all the vanity sizing going on, I am totally on board with sticking to a few sizes that you are comfortable in. It is OK if you don't always wear a size 28... really, it is!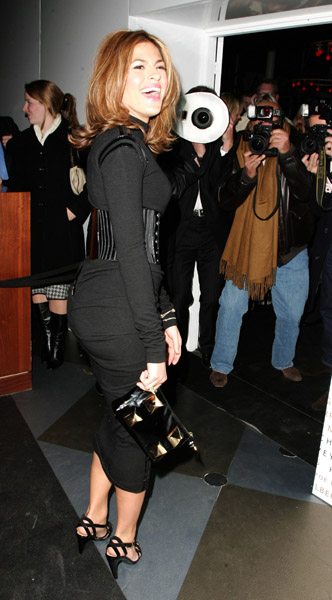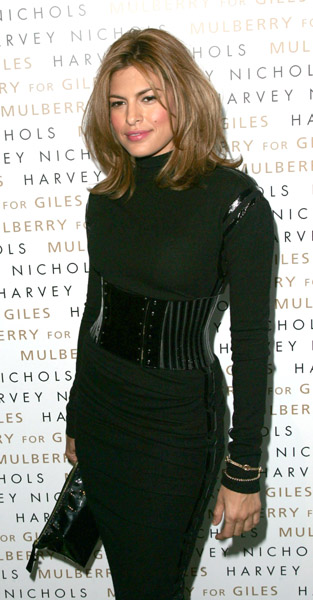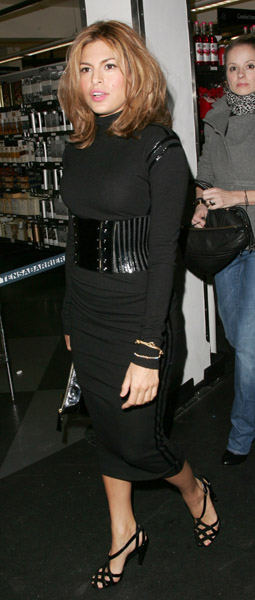 Check out the February issue of Cosmo to read more on Eva.
[Cosmopolitan, February 2007, pg. 38]