Calories in Refreshing Summer Drinks
Guess the Calories in These Refreshing Drinks!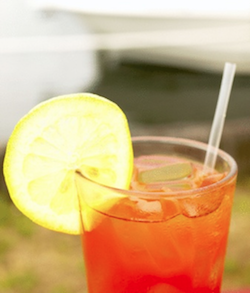 When this time of the year rolls around, I tend to throw caution to the wind when it comes to enjoying fun finger foods at barbecues and refreshing hot-weather drinks — and yes, that includes cocktails, too! But just how many calories are in Spring and Summer drinks? Let's see how well you know your beverages.
Which one of these refreshing drinks has 99 calories per eight-ounce serving?