Calories in Halloween Candy
Do You Know Your Tricky Treats?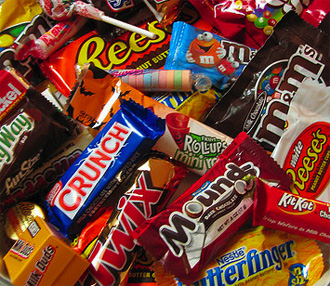 Before you step out this Halloween, it may be good to know what's a trick and what's a treat. Some candies may not look as bad as the others but their sugar content could blast the others out of the water. Come take my quiz to see how prepared you are for the monstrous mash of candy that's about to hit your kitchen counter.
Flickr user terren in Virginia