Calories in Fall Foods
Autumn-Inspired Foods: More or Less Than 200 Calories?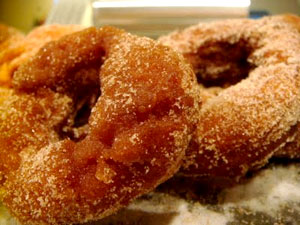 There are so many tasty treats to enjoy this time of year, from apple cider donuts to mulled wine. You don't want to go overboard with the calories though, because you'll end up gaining holiday weight even before Thanksgiving arrives. Take this quiz to see if you know which autumnal drinks and foods are more or less than 200 cals.
Source: Flickr User megan.chromik