Calories in Cool Summer Treats
Which Cool Summer Treat Contains More Calories?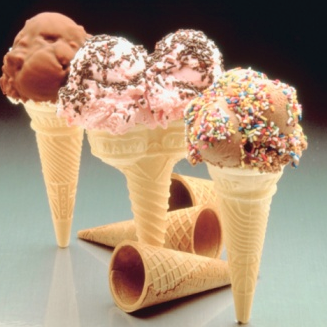 If you had to pick a handful of reasons why you love Summer, would one of them include all of the cold sweet treats you get to enjoy on a hot Summer's day? It's definitely one of my reasons, and although there are lots of delicious Summer treats to choose from, I've pitted some of my favorite sweet snacks against one another to see which ones are guilty of containing the most calories. Ready, set, go!
Which contains more calories?
A scoop of chocolate ice cream in a sugar cone
Pint sized chocolate milkshake