Calorie Breakdown of Ice Cream, Popsicles, and Frozen Treats
How Well Do You Know Your Frozen Treats?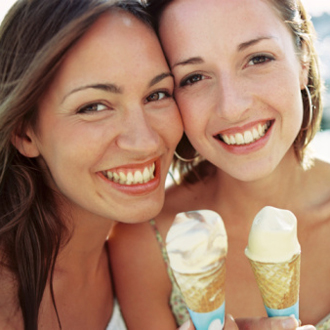 Since the Spring sunshine finally arrived over the long holiday weekend, I indulged with a bit of yummy ice cream topped with strawberries in balsamic vinegar. I must say, it was the perfect way to beat the heat. And even though frozen treats provide a nice cool down, they are not made equally. Think you know the skinny on Popsicles and and Klondike bars? Take my quiz and find out!