Burn Calories, Walk Your Dog and Your Dogs
Time and time again I get requests for Jessica Biel's workout. I don't blame you for wanting to know what she does, the girl is ripped. I have also noticed, time and time again, that we are always seeing Jessica out walking her dogs.



While I am sure that she does WAY more than just walk her dogs for exercise, it definitely doesn't hurt for maintaining that figure of hers. A 130-pound woman walking her dog at about 2.5mph (average) will burn about 183 calories in one hour. For great tips on safe dog walking and to see even more pics of Jessica walking her dogs read more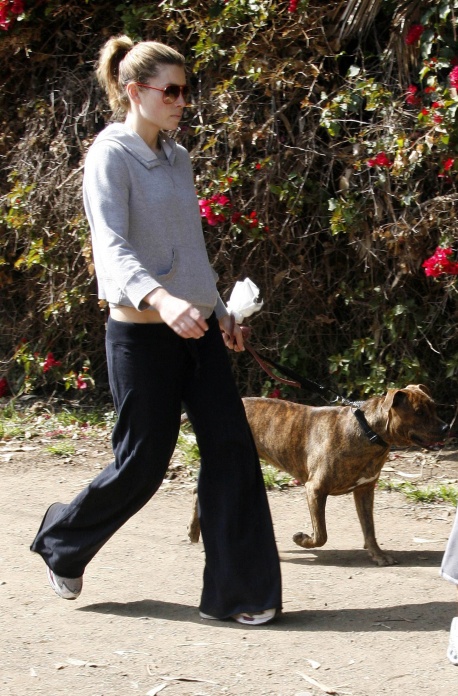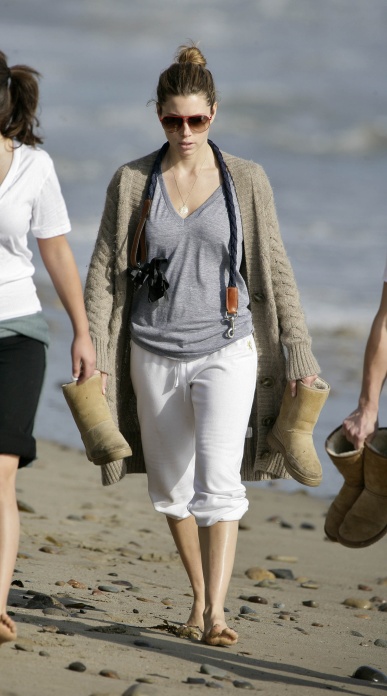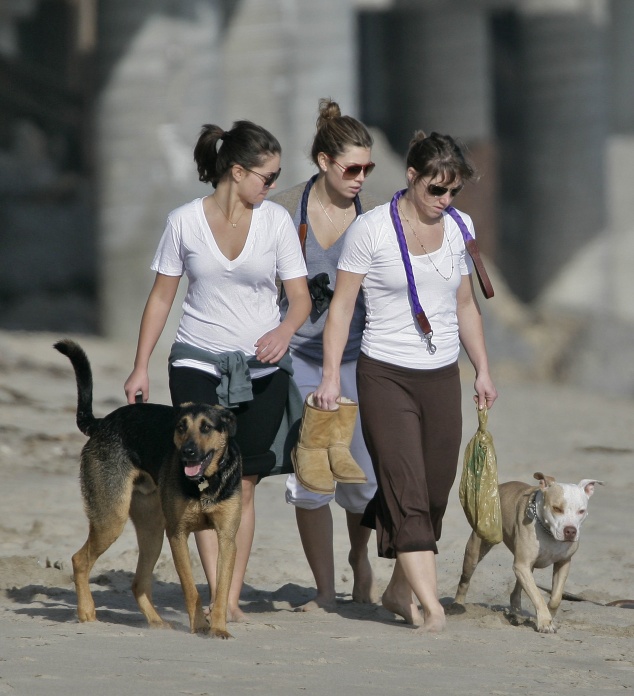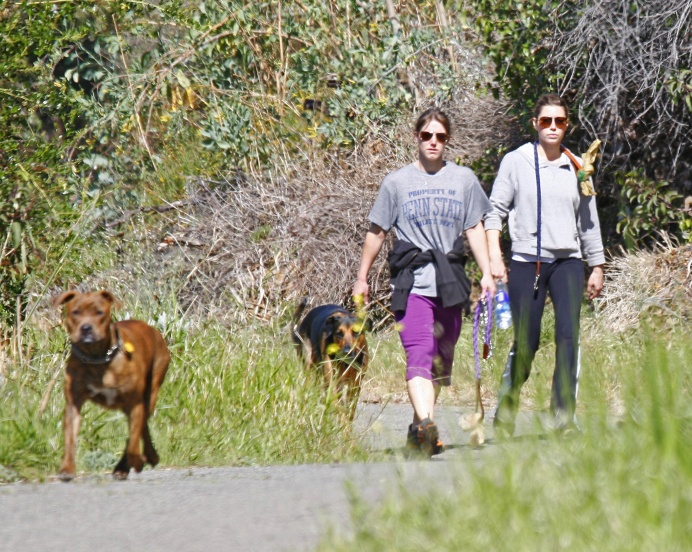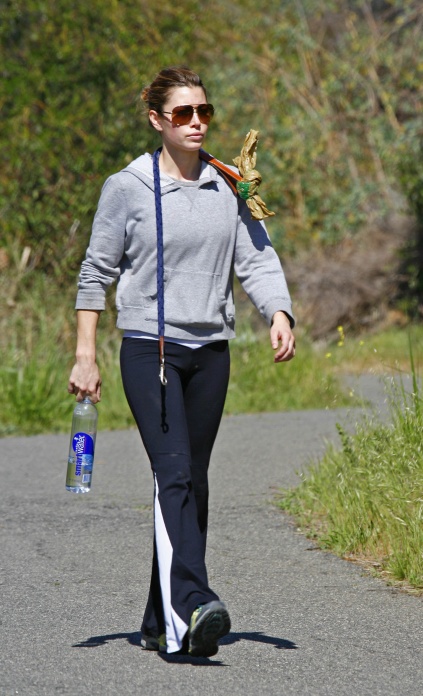 Here are some great tips from Weather.com for happy dog walking this spring:
Just like people who aren't used to exercise, dogs should start off slow. Moderately paced walking and swimming are a good way to start--they let canine athletes build their cardiovascular and muscle strength without putting undue stress on their joints.
Keep a close eye on your dog: watch for any unusual signs of fatigue or trouble breathing. If your pup wants to stop, let him. Dogs that overdo it can suffer strained tendons or ligaments or other orthopedic problems.
Don't expect your fuzzy buddy to be a weekend warrior, even if you only get exercise on the weekends yourself. After a long week without exercise, your dog may be ready to get out and burn off energy. But because of their enthusiasm, many of the popular breeds, such as Labrador and golden retrievers, will overdo it.
Safety first--keep Rover on a leash when you run. Even the best-trained dogs can run into the path of a car or a territorial animal. And if you have to run when it's dark out, put reflectors on your dog's collar as well as on your clothes.
Concrete and asphalt are tough on the paws, especially on hot days. Try to run on dirt paths or grass as much as possible. Gravel, cinders, and road salt can also irritate paws.
Take it easy in extreme weather. If it's freezing cold or hot and steamy out, either keep your run short or play a little indoor fetch instead.
The more active your dog is, the more water he'll need. Make sure he has plenty of fresh water before and after your run. If you're going for a long run, take some water along for him.