The Best Gluten-Free Bars and Snacks
The Best Gluten-Free Snacks on the Go
You're running late, and you need something quick! Most of the fast options are wheat based, but if you're gluten-free (GF) that won't work. Here are the top tasting foods to snack on — so good that someone who isn't GF will enjoy them.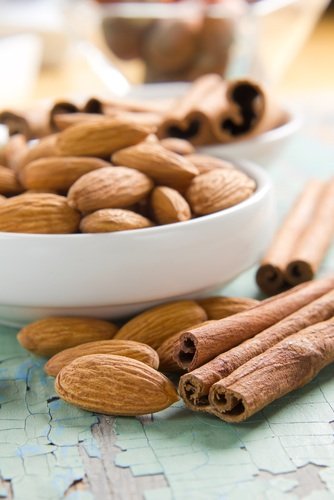 Larabar: Impossible to miss in their adorable bright packaging and dessert-inspired flavors, it's hard to believe they only consist of dried fruit and nuts. These bars are as simple as it gets. Worth trying: Cherry Pie, Apple Pie, and Carrot Cake.
Kind Plus: It's obvious to tell these bars are healthy, and in a good way. This brand has gone above and beyond to provide the best quality of food so they deserve all of the bragging rights they get. All natural, wheat free, three grams of fiber, non-GMO, and very low sodium. Just to top it off the bars contain a load of antioxidants. No one would believe they make a flavor called Dark Chocolate Cherry Cashew.
thinkThin: The thinkThin bars have been spreading like wildfire. Considered a high-protein bar packing 20 grams into every individually packaged piece. If you crave sweets but need protein, reach for their Creamy Peanut Butter and Brownie Crunch flavors.
The Pure bar: These tiny little bars are exactly what they say they are, pure, organic, nutrients. Do you judge a book by its cover? Because this one reads kind of sweet, kind of nutty, totally healthy.
If you aren't on the bar train but still want some gluten-free snack options, here are others to help satisfy you. See these protein-packed treats after the break!
String cheese: This snack has been around a long time, and for good reason. A stick of mozzarella cheese contains six grams of protein, not to mention it's a package within a package. This is as easy as it gets!
Hummus: This less convenient option is so tasty, it's worth the mess. Made from garbanzo beans, hummus provides a satisfying protein staple you can put on pretty much anything. From veggies to another protein like string cheese, hummus is yummus.
Almonds: It's no surprise that almonds have protein, but this well-balanced snack is on the list for its other health benefits as well. In addition to getting you protein, almonds provide dietary fiber as well as the healthy fats you need for your daily intake. Companies have caught on and are now making packages with the proper serving amount in each palm-sized bag so that you can bring these on the go.