Back to Basics: Dumbbell Squats
Not everyone shares my love of squats, but strong quads, hamstrings, glutes, and a lower back are essential if you're looking to run or cycle faster, as well as help prevent sports-related injuries. So going back to the basics, I want to review dumbbell squats. They are easy and effective.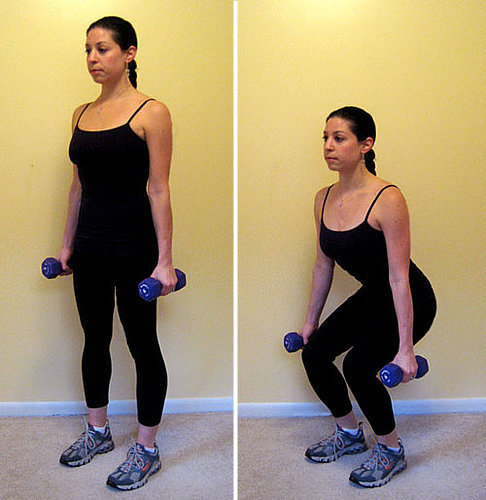 Stand with your feet hip distance apart, holding a dumbbell in each hand. Start with a 5-pound weight and work your way up from there.
Now slowly bend your knees as if you were going to sit in a chair, keeping all the weight in your heels. Don't let your knees move beyond your toes, and don't let the knees roll out or in. The knee should track toward your second toe. Squat down as low as you can, keeping your head and chest lifted, your spine long, and your shoulders relaxed.
Press through your heels and slowly straighten your legs to stand up.
Make sure to keep your spine neutral. Do not round your back.
Do two sets of 15 squats.