Who can resist those fun-size candy bars this time of year? If Snickers are your faves but you could do without the hydrogenated oils and refined sugar, whip up this version that's made with a handful of ingredients and vegan, too.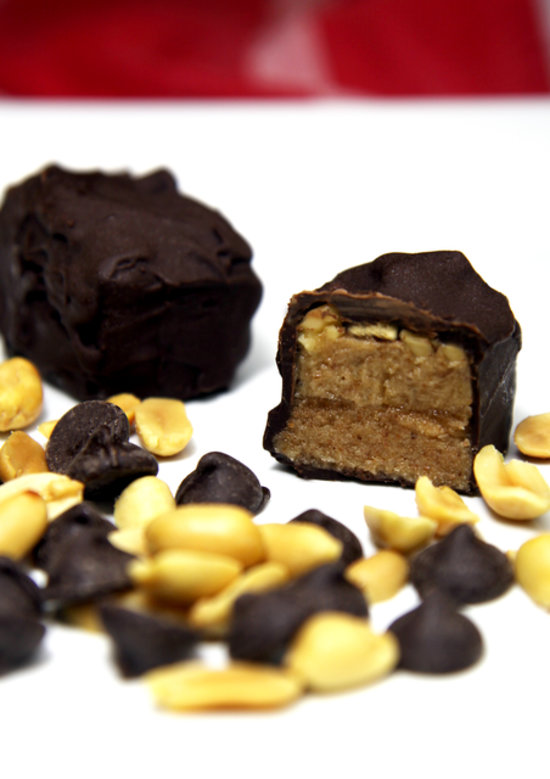 Soft, chewy, with the perfect peanut crunch, these really do satisfy. A real Snickers fun-size bar is about 80 calories, and these vegans bars are 129 and also a bit larger.
What makes this recipe so darn delicious is the fresh almond butter you make minutes before. Don't worry — it's supereasy as long as you have a decent food processor.
Blend the almond butter with maple syrup and whole wheat flour to make a thicker consistency that you can form into a nougat bar.
Make the "caramel" sauce, and smear it over the nougat. And don't forget the signature peanuts on top! It looks good enough already, but of course you've got to coat each bar in deliciously rich, decadent dark chocolate.
If you want to impress your friends with your candy-making skills, keep reading to learn how to make these better-than-the-real-thing vegan Snickers.