Does a healthy diet just not mix with your typical weekend plans? If that sounds like you, you may want to try Shape's postweekend detox meal plan.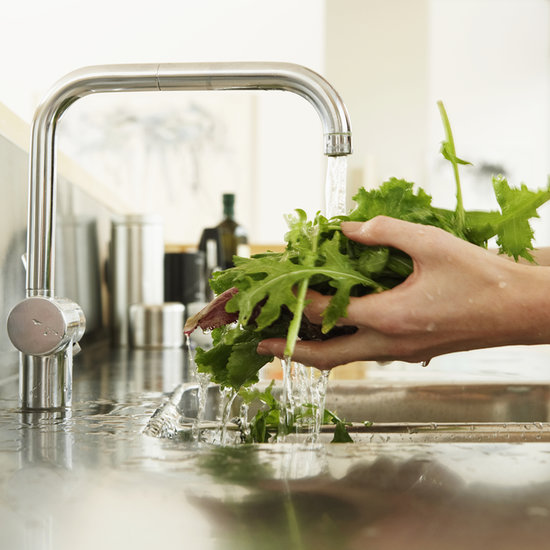 Weekends are meant for relaxing — and, for many, relaxing their diets. With happy hour Friday, a party Saturday, brunch Sunday, and movies, dinners out, errands (hello, drive-through), and more thrown into the mix, even the healthiest eater finds it hard to stay on track.
Unfortunately all that excess — in the form of carbs, fat, salt, sugar, and alcohol — can leave you feeling bloated, tired, hungry, and guilty. So come Monday, give your body what it's craving to help reestablish a healthy equilibrium.
This four-day plan is filled with nourishing foods high in vitamins, minerals, fiber, and other nutrients to offset whatever happened over the weekend. It's not a free pass to go whole hog on days off, but it will help lessen the impact when you've overdone it.
Every day: Fluids are key since extra salt, sugar, and alcohol can dehydrate your body. Start the day with a tall glass of water or warm cup of any type of tea, then drink throughout the day, aiming for 64 to 100 ounces to flush out the pollutants from the weekend.
Plan to eat three meals, with lunch four hours after breakfast and dinner between 6 and 7. Focus on nutrient-dense foods that are low in calories but high in vitamins and minerals since weekend fare tends to be the opposite: high-calorie and low-nutrient.
Have an afternoon snack around 4 p.m. of green drink powder mixed in water or a smoothie. Look for one (such as Greens Plus) containing sea vegetables, probiotics, grasses, and enzymes that will help aid in digestion. You can also have a whole-food snack after dinner if you are hungry.
Take a multivitamin, and at every meal, pop a 1,000-milligram omega-3 supplement, which will help reduce the inflammation that can be caused by poor eating. (Talk to your doctor first if you are on any medications since omega-3s may interact with some meds.)
Keep reading to see the daily meal plan after the break!