40-Minute Full-Body Workout Video
Try Our 40-Minute Video Workout!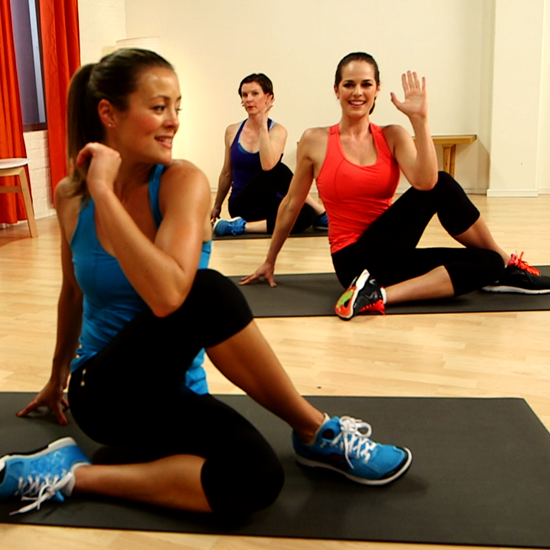 by Zelana Montminy 5
We know you want to work your entire body, so we made a 40-minute video that will do just that — complete with a cardio warmup and stretching cooldown. We have 10 minutes dedicated to your upper body and another 10-minute section to work your gams and glutes. We focus on the core, too, with standing ab work mixed with traditional mat work. Grab a set of dumbbells between five and 10 pounds, press play, and get ready to work!